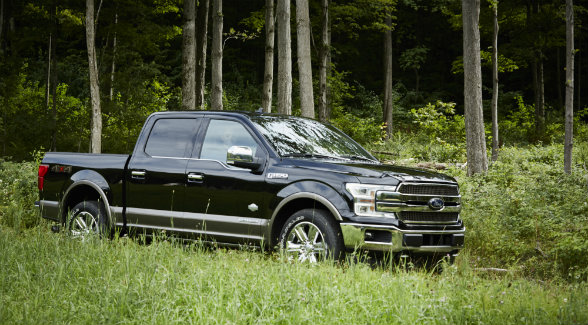 Starting at $58,815 | FORD.COM
The all-new FORD F-150 KING RANCH DIESEL is a pair of kings. Ford's top-selling King of the Road is matched with the epic tradition of King Ranch, the iconic home of American ranching whose brand graced the country's first Quarter Horse, a Triple Crown winner, and myriad products at the King Ranch Saddle Shop. This half-ton showcases high-end stylized design with ranch-and-range themed exterior and interior trim elements. Think genuine wood and leather. The trump card is the new 3.0-liter V-6 diesel with 250 hp and 440 pound-feet of torque that delivers 11,400 pounds of towing and carries 2,020 pounds. The most fuel-efficient pickup in its class is paired with a 10-speed auto transmission with tow/haul, snow/wet, EcoSelect, and Sport modes.
See the full 2018 Land Report Gear Guide here.