Land Report May 2019 Newsletter
Land Report May 2019 Newsletter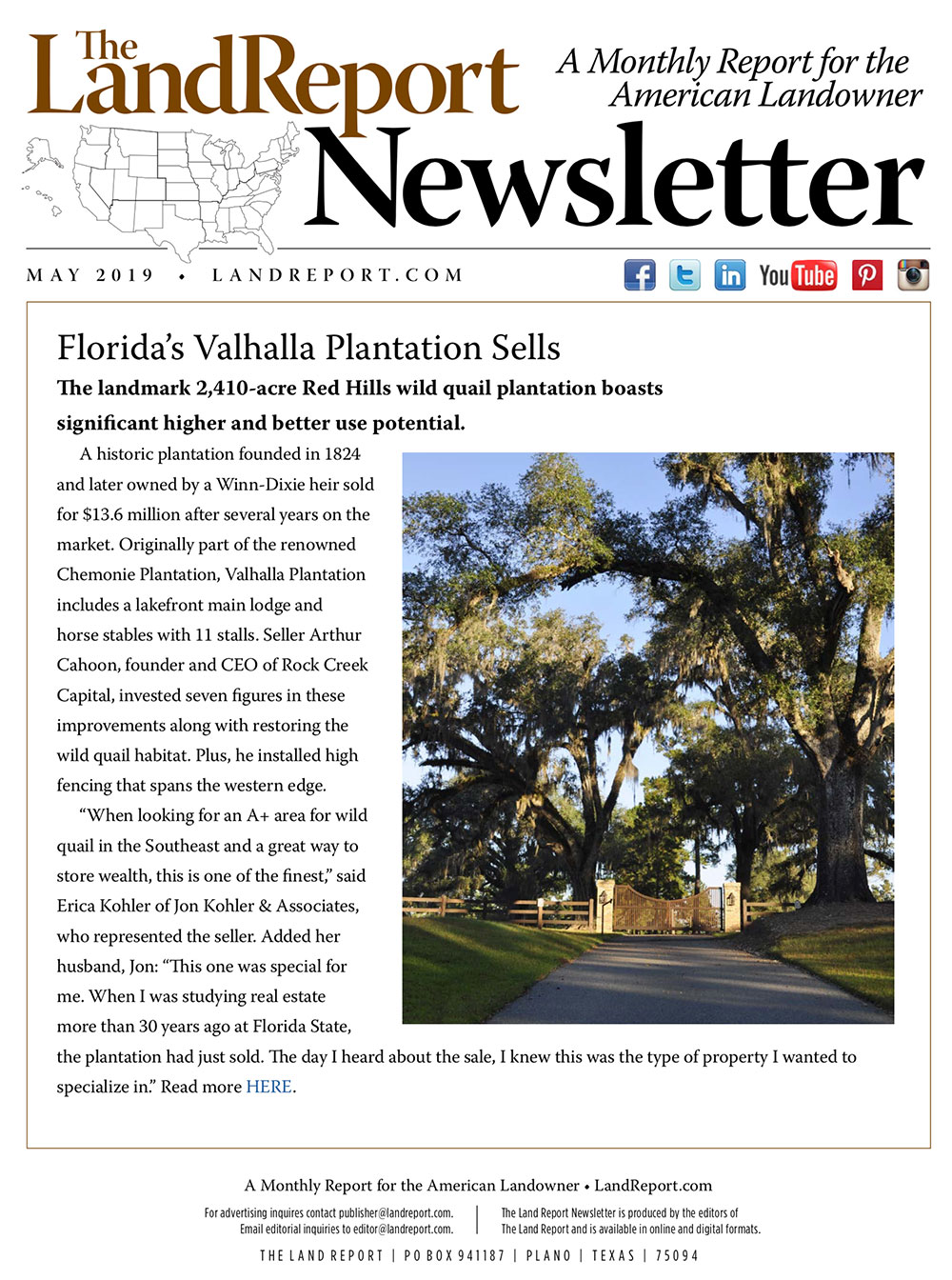 The sale of an iconic Red Hills wild quail plantation headlines our May newsletter. Listed with Jon Kohler & Associates, Valhalla Plantation outside Tallahassee dates back centuries and boasts decades of stewardship and strategic improvements. Other reads in this month's newsletter include:
Walmart creates Angus beef supply chain
Ranchers file antitrust suit against Big Four packers
King Ranch Institute creates Ranch Manager Job Board
For up-to-the-minute reports on breaking news, be sure to follow us on Facebook, Twitter, Pinterest, and Instagram.