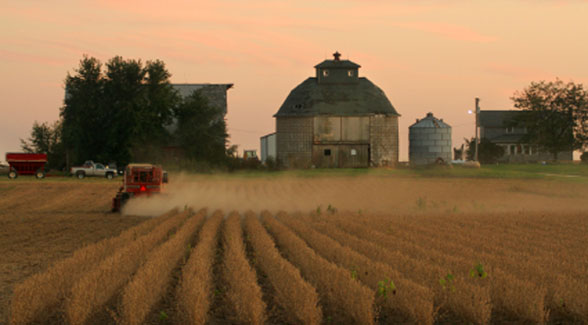 VeraSun Energy will auction approximately 1,600 acres of Illinois farmland on Sept. 10 with Schrader and Westchester auction companies managing the sale.
The land, located in Montgomery, Madison, and Vermilion counties, consists primarily of high-quality tillable farmland, including some located in areas that offer potential for industrial and commercial development.
The sale is being conducted as part of VeraSun's efforts to maximize the return for its creditors as part of its Chapter 11 reorganization. The company had acquired the land over the years in support of its ethanol-related businesses.
"Because of the stability of farmland prices relative to prices of other assets in recent months, owners have been reluctant to sell their land. As a result, there have been fewer opportunities to obtain high-quality tillable land. By selling it in tracts, we will enable smaller bidders to participate on an equal footing with larger ones. In fact, 15 of the 25 tracts are 50 acres or less, and no tract is larger than 250 acres," said Rex Schrader, president of Schrader Real Estate & Auction Company.
Properties to be sold include:
Approximately 487 acres in Litchfield, in Montgomery County. The property, which is primarily tillable farmland,  will sell in 11 tracts ranging from approximately two acres to approximately 83 acres. It is primarily tillable farmland.
Approximately 380 acres in Granite City, selling in eight tracts ranging from approximately 1.2 acres to approximately 230 acres. The tracts, located two miles from I-270, include two homes and have rail access.  The tracts include land near a new Lowe's and Wal-Mart.
Approximately 733 acres in Danville, selling in six tracts ranging from approximately 35 acres to approximately 250 acres.
The auctions will be held in two sessions. At 9 a.m., the Montgomery and Madison county properties will be sold at Staunton Knights of Columbus Hall in Staunton, Ill. The Vermilion County land will be sold at 6 p.m. at Beef House restaurant near Covington, Ind.
Individuals seeking additional information can visit www.schraderauction.com or call 800-451-2709.