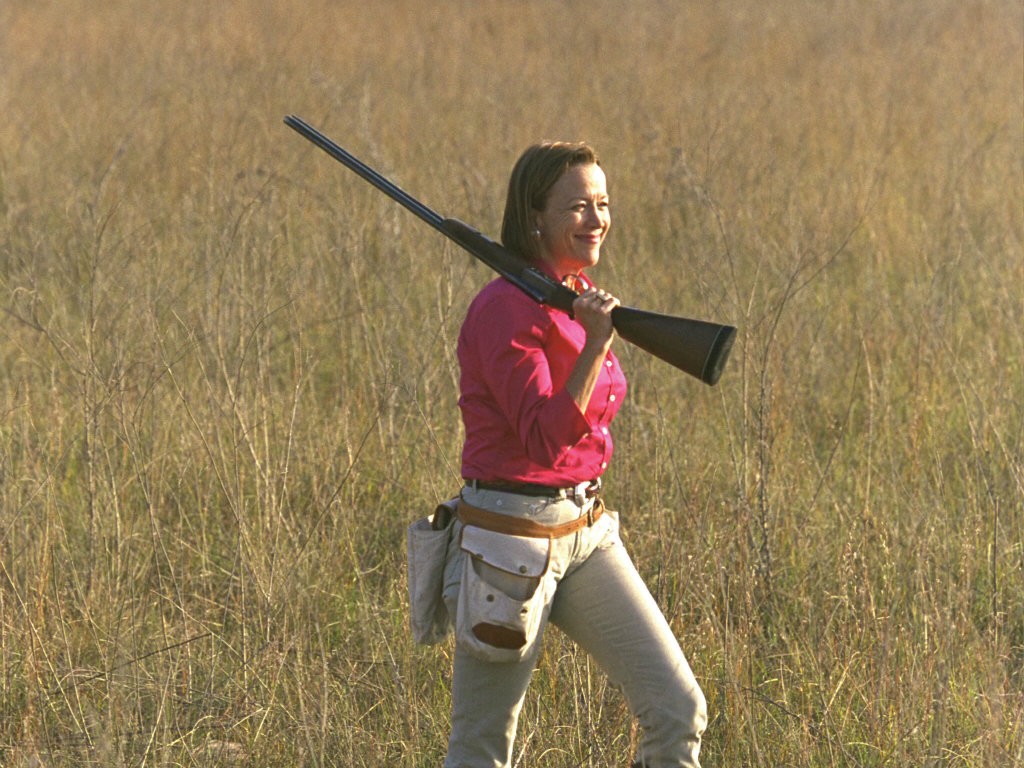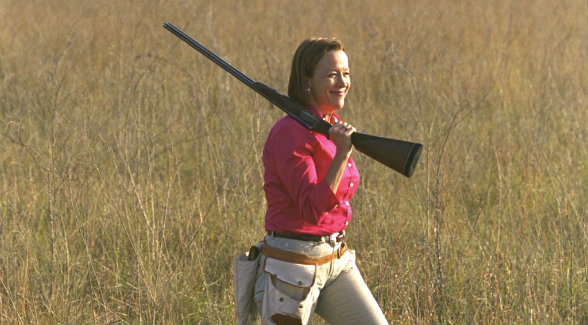 This Texan is committed to the land — and landowners.
Fifth-generation Texan Katharine Armstrong is a straight shooter — in more ways than one. Raised on her family's South Texas cattle ranch, she grew up with a first-hand knowledge of ranching and wildlife. Armstrong is an avid outdoorswoman and artist, and was recently awarded the prestigious T. Boone Pickens Lifetime Sportsman Award by Park Cities Quail.
Her knowledge of wildlife and ranching in the Lone Star State led then-Governor George W. Bush to appoint Armstrong to the Texas Parks & Wildlife Commission in 1999. Two years later, Governor Rick Perry named her chairman of the commission, making her the first woman in history to lead the agency.
"I consider myself incredibly lucky. I don't think I could have had those accomplishments without growing up on a ranch," Armstrong says. "I grew up in the golden era of the Armstrong Ranch. It was a great ranch and a center of activity in South Texas society, politically, artistically — every way you could imagine."
Anyone with even a passing knowledge of Texas politics or ranching might say that's a bit of an understatement. Her parents, Tobin and Anne Armstrong, were key figures in the Republican Party. Anne was a vice chairman of the Texas Republican Party, co-chair of the Republican National Committee, and the keynote speaker at the 1972 Republican National Convention. In 1976, she become the first woman to serve as American ambassador to the Court of St. James.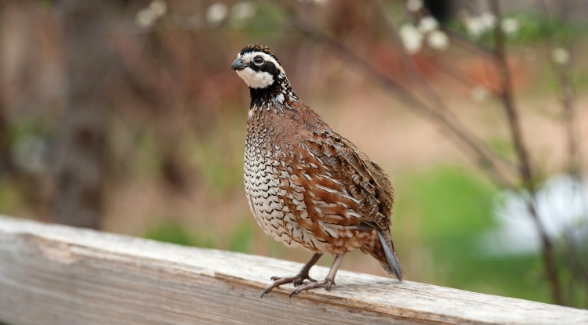 The gregarious Armstrongs welcomed scores of politicians, artists, and thinkers to their South Texas ranch. In a 2006 article, The New York Times deemed the Armstrong Ranch "a place that has become a quiet destination for the powerful, rivaling Hyannisport, Kennebunkport, and the Hamptons as a setting where important relationships have been nurtured."
And though Katharine Armstrong is as sage and active as her parents, it was the day-to-day aspects of ranching that helped shape her viewpoint today. In addition to the Armstrong Ranch, she and her husband, Ben Love, own another property in the Big Bend country of Far West Texas. Although the terrain on each is markedly different, both ranches have the potential to enhance the economics and ecology beyond their own fences. Armstrong is a firm believer that empowering private landowners has benefits that reach well past individual property lines.
"When you recognize that most of the state is owned by private landowners, it is important get landowners involved in every aspect of decision making. Private land must stay strong economically to be strong environmentally, and most landowners will choose to do what is right for their land, and to do so generously. Incentivizing landowners is key, not punishing them. I don't think sledgehammers convince anyone for very long," she says.
It's a fitting assessment from Armstrong, who, along with former First Lady Laura Bush and Regan Gammon, founded Taking Care of Texas, which champions stewardship across the state.
"Private land must stay strong economically to be strong environmentally, and most landowners will choose to do what is right for their land and to do so generously."
Armstrong served as the non-profit's first president and remains on its board of directors, helping connect scientists, landowners, conservationists, and businesses to promote the benefits of economics and conservation. She currently serves as chairman for the Armstrong Center for Energy and the Environment at the Texas Public Policy Foundation and is a director of the Texas and Southwestern Cattle Raisers Association and the Texas Wildlife Association. She continues to have a healthy respect for her outdoor pursuits, and although she is not able to get to her ranches as often as she would like to these days, she cherishes the time she does get to spend there with her family, which only reinforces the values she was raised with on her family's land.
"Empowering landowners is a good way to encourage conservation," she says. "If we want consistency over time, we should rely on the private sector and keep it financially viable. Give people freedom to adapt, and they will be strong economically and healthy environmentally, which is certainly in everyone's best interest."
Please sign me up to receive breaking news and updates from The Land Report: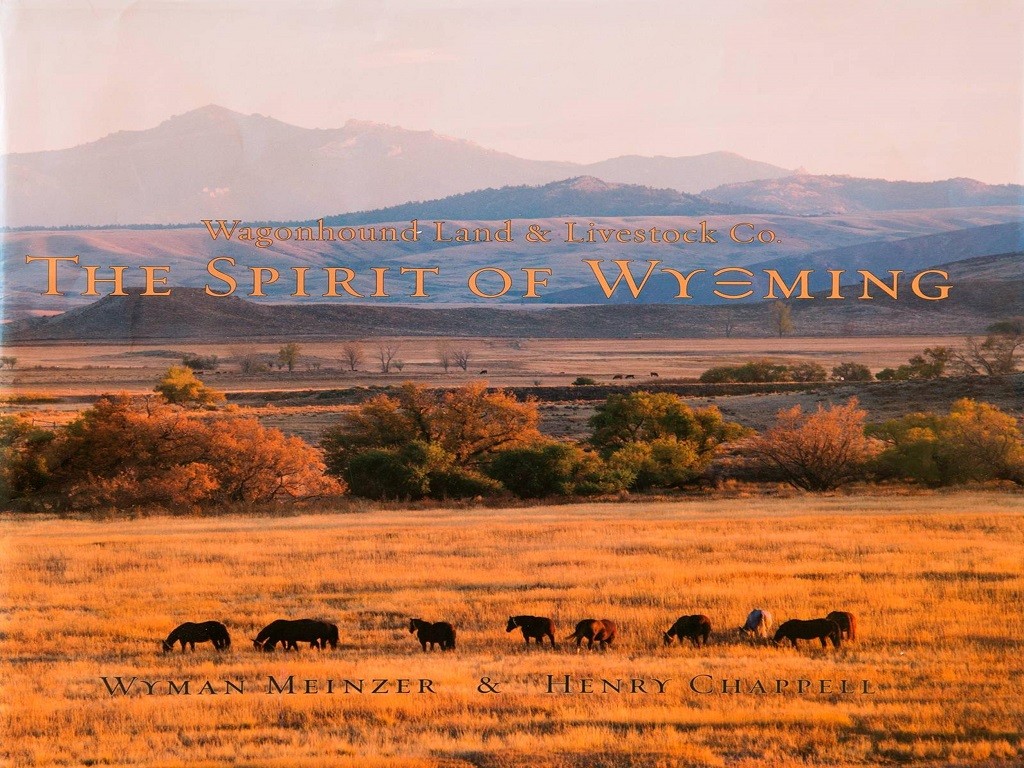 Wyman Meinzer and Henry Chappell have collaborated on a number of stunning books, including 6666: …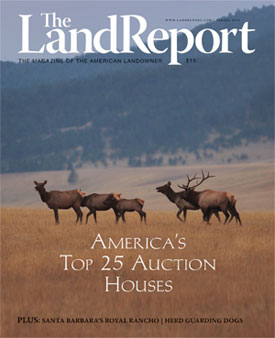 Playing Politics Dwindling revenues and rising costs are sure to drive legislatures to look at …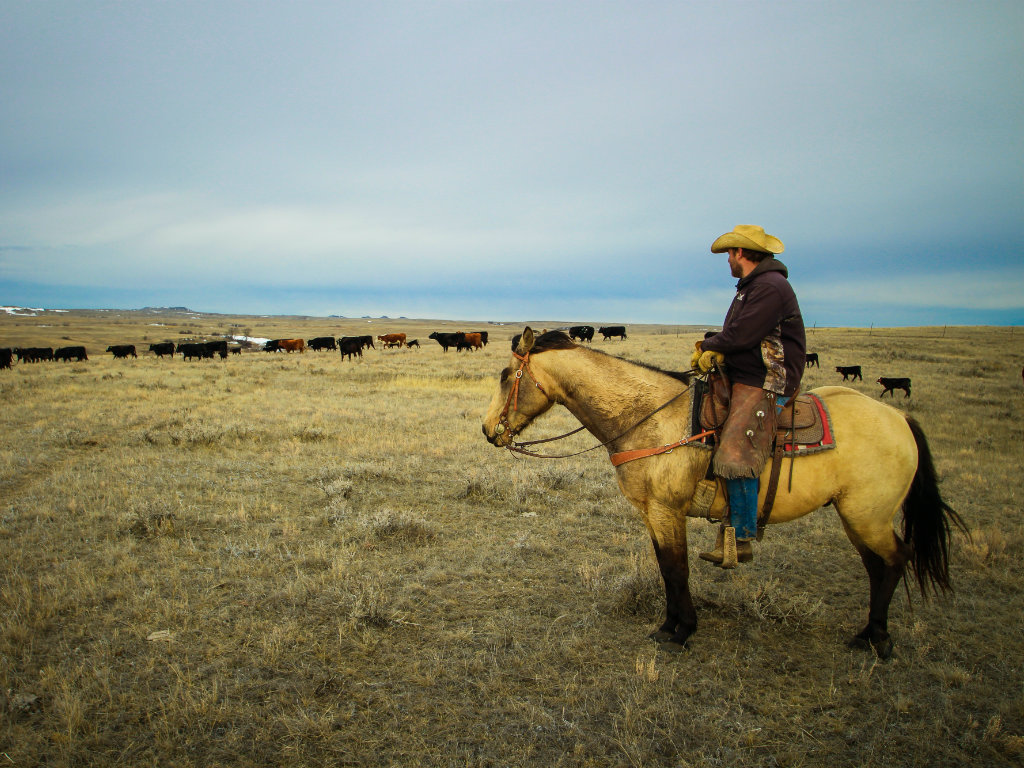 When Peoples Company auctioneer Jared Chambers was presented with the task of publicizing an impending …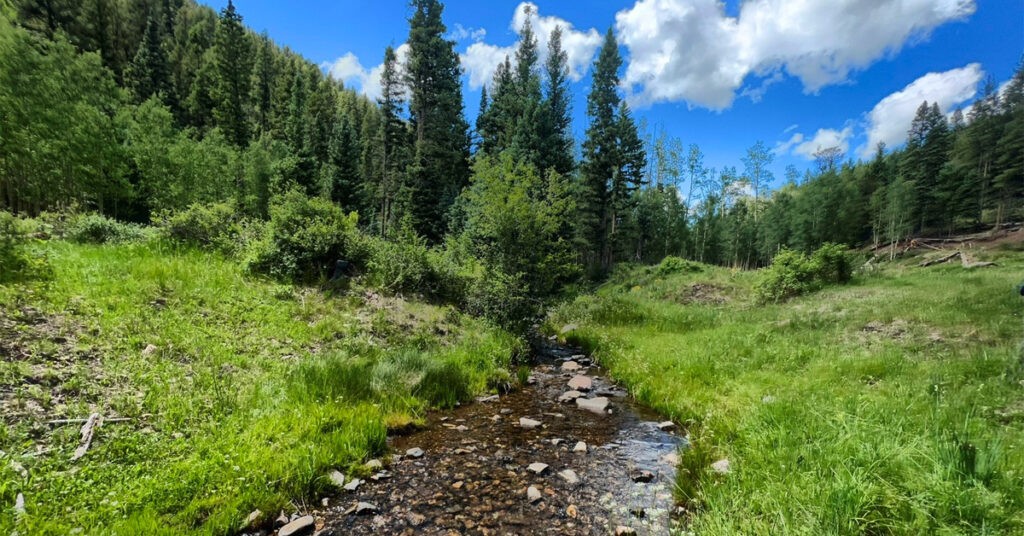 Alta Luna Ranch is encompassed in the beauty of the ancient Mora Valley, near the …