2023 Land Report Texas Issue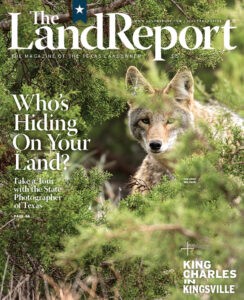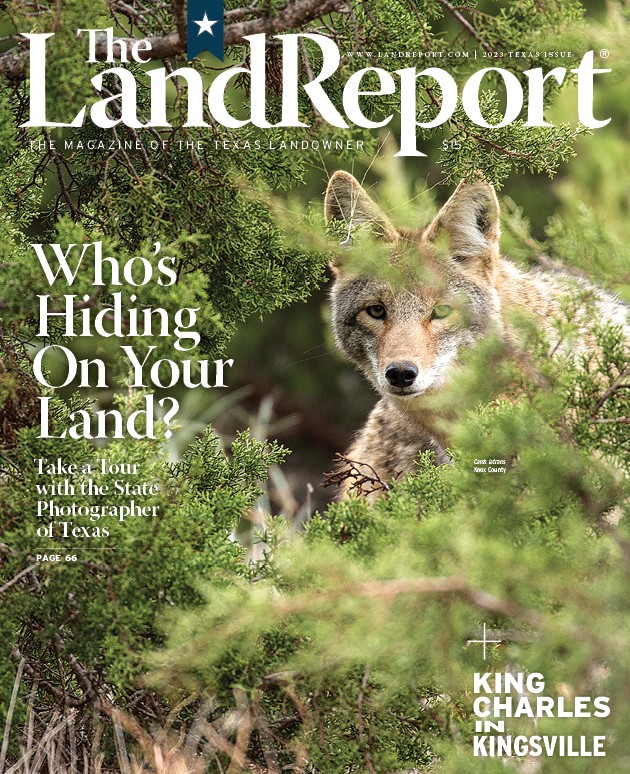 Our 2023 Texas Issue features:
Texas Ten: Our exclusive analysis of the Lone Star State's largest private landowners.

King Charles in Kingsville: Retrace the journey of the Prince of Wales as he visits Armstrong Ranch in 1977.

The Art of Predator Calling: Join the State Photographer of Texas on an epic adventure that has lasted more than 50 years.
For up-to-the-minute reports on breaking news, be sure to follow us on Facebook, Twitter, Pinterest, and Instagram.

Subscribe to our
monthly newsletter