Colorado's Elk Mountain Lodge Relisted for $80 Million
Colorado's Elk Mountain Lodge Relisted for $80 Million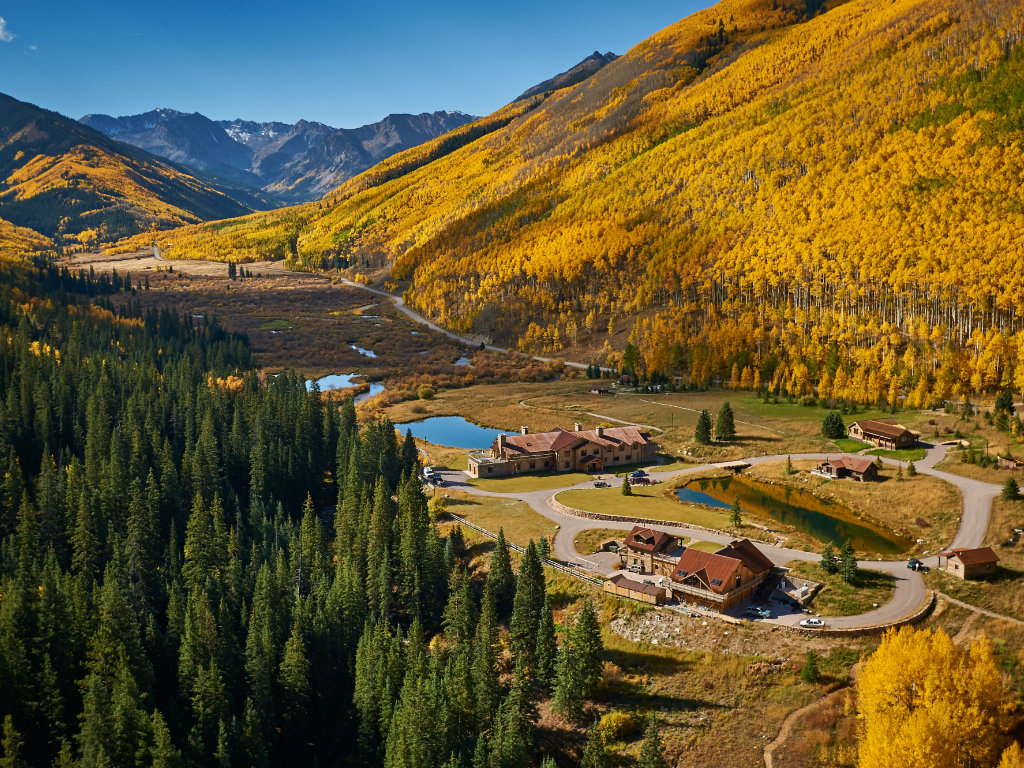 82-acre compound offered in entirety or in separate tracts.
The Aspen Times reports that William Koch's Elk Mountain Lodge has been relisted by Raifie Bass, Wendy Wogan, and Joshua Saslove of Douglas Elliman Real Estate. The $80 million price tag is a $20 million reduction from its previous price. The 82-acre property has four homes, which are available separately or as a single compound. The 15,000-square-foot main lodge, which has 17 bedrooms, 16 full bathrooms, and four half bathrooms, is available for $60 million. The three remaining residences are listed at $8.375 million, $7.375 million, and $4.25 million. The property is located roughly 10 miles southwest of Aspen on Castle Creek Road. According to The Aspen Times, Koch bought the property for $26.46 million in 2007 "and poured millions of dollars into remodels and landscaping." Prior to Koch's ownership, Elk Mountain Lodge was an event venue. Pitkin County subsequently granted permission to convert the lodge into a single-family home.
Click here to read more.