Land Report 2015 Texas Issue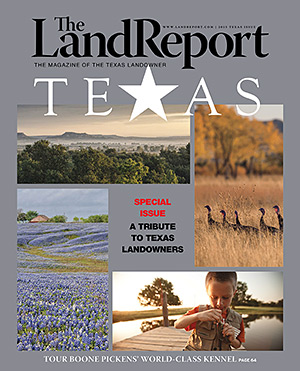 One of the great strengths of a national publication is its national reach. But that same national reach can also become a glaring weaknesses. Not this national title.
With four rock-solid issues going to press each year and a robust social media presence to bolster our print component and newsletter, the time has come to delve into more specific markets. And when it came to our first special issue, it should come as no surprise that we went big. We went to Texas.
So have a look at our 2015 Texas issue sponsored by Republic Ranches and tell us how we did.
Subscribe to our
monthly newsletter