Land Report August 2019 Newsletter
Land Report August 2019 Newsletter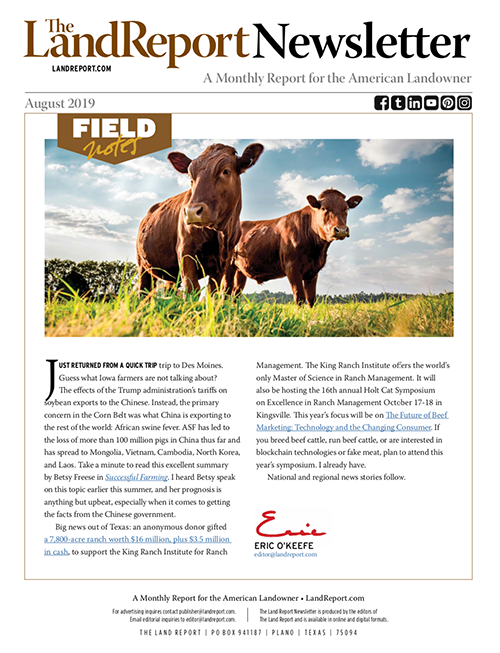 A billion here, a billion there, pretty soon you're talking about serious money, right? I'm referring to the colossal implosion of the Mountain of Beverly Hills, the 157-acre, $1 billion listing in the 90210 zip code that sold at auction for $100,000 just days ago. You'll find a brief summary in our August newsletter. Other reads include:
The Supreme Court hands down a landmark eminent domain ruling.
Arizona, Nevada, and Mexico agree to draw less water from Lake Mead.
A Texas Hill Country landowner prevails over Kinder Morgan.
For up-to-the-minute reports, follow us on Facebook, Twitter, Pinterest, and Instagram.