Land Report December 2018 Newsletter
Land Report December 2018 Newsletter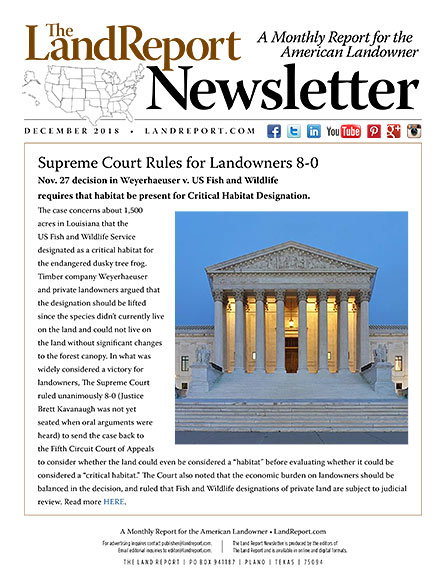 On Nov. 27, the Supreme Court issued a blockbuster ruling limiting the federal government's ability to utilize the Endangered Species Act to restrict private landowners. The 8-0 decision is the lead story of our December newsletter. Other articles include:
Dole Foods sells 2,900 acres in Hawaii to be used for reforestation.
Johnny Depp relists 41-acre Kentucky horse farm for $1.6 million.
Timberland losses from Hurricane Michael projected at $1.6 billion.
For up-to-the-minute reports on breaking news, be sure to follow us on Facebook, Twitter, Pinterest, Google+, and Instagram.