Land Report December 2019 Newsletter
Land Report December 2019 Newsletter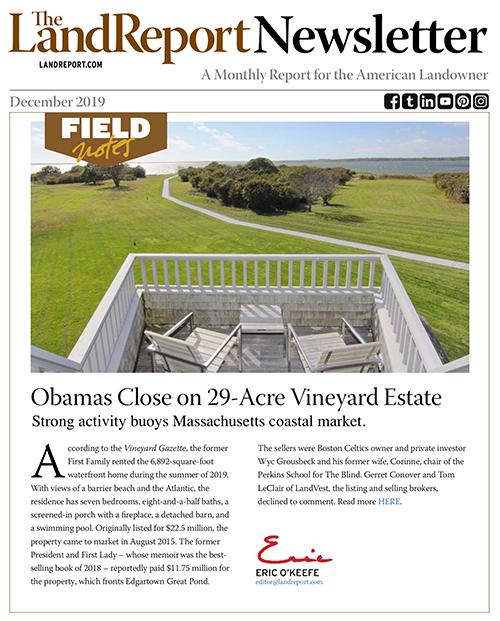 Highlights from our December newsletter include:
A federal judge in El Paso blocked $3.6 billion in border wall funding.
The Obamas close on a 29-acre estate in Martha's Vineyard for $11.75 million.
Ikea acquires 42,000 acres of Texas timberland and 18,000 more acres in Oklahoma.
For up-to-the-minute reports on breaking news, be sure to follow us on Facebook, Twitter, Pinterest, and Instagram.