Land Report December 2020 Newsletter
Land Report December 2020 Newsletter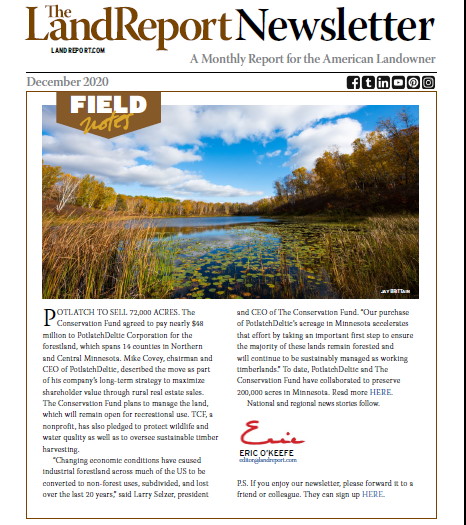 PotlatchDeltic and The Conservation Fund have collaborated to maximize shareholder value and preserve more than 200,000 acres of Minnesota timberland. Our December newsletter features their latest transaction, a 72,000-acre sale valued at $48 million ($666 per acre). Other reads include:
Midwest farmland values rise 2 percent in Q3.
South Florida equestrian property market softens.
Water futures begin trading on the Chicago Mercantile Exchange.
For up-to-the-minute reports on breaking news, be sure to follow us on Facebook, Twitter, Pinterest, and Instagram.