Land Report January 2021 Newsletter
Land Report January 2021 Newsletter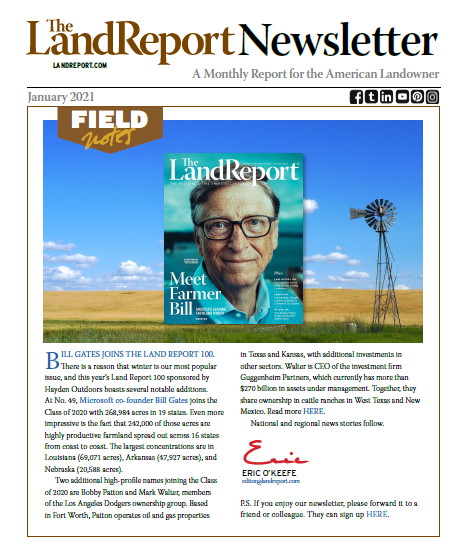 Our January newsletter features the Land Report 100 sponsored by Hayden Outdoors. News outlets worldwide have picked up our top story: Bill Gates is America's largest private landowner with 242,000 acres in 16 states. Other reads include:
Green Diamond Resources adds 291,000 acres in Montana.
Koch Industries lists two legacy ranches in Texas and Kansas.
Florida and Georgia take their case to the Supreme Court.
For up-to-the-minute reports on breaking news, be sure to follow us on Facebook, Twitter, Pinterest, and Instagram.