Land Report March 2020 Newsletter
Land Report March 2020 Newsletter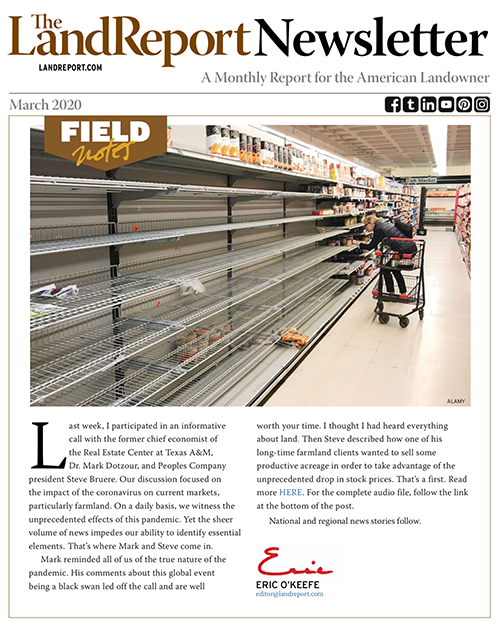 Highlights from our March newsletter include:
Insights and observations on coronavirus impacting markets.
Farmers suffer as Saudis and Russians send oil prices plummeting.
Land Report 100er brings 500,000 acres to market in Texas and New Mexico for $500 million.
For up-to-the-minute reports on breaking news, be sure to follow us on Facebook, Twitter, Pinterest, and Instagram.