Land Report March 2022 Newsletter
Land Report March 2022 Newsletter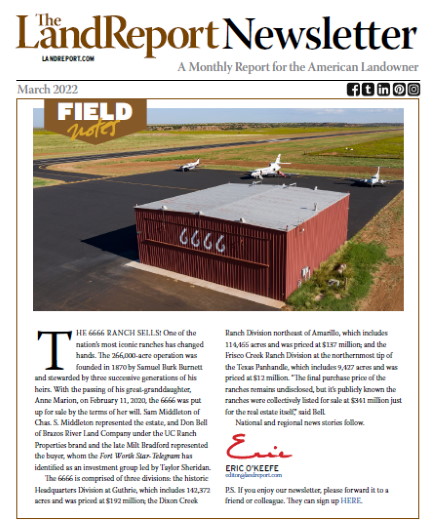 SOLD! Texas's iconic 6666 Ranch. Learn more about this landmark outfit, which dates back to 1870, in our March newsletter. Other stories include:
AcreTrader expands its Series B Funding
Nebraska farmland jumps to $3,360 per acre
Auction of California's La Panza Ranch on April 12
A major ruling by the New Mexico Supreme Court
For up-to-the-minute reports on breaking news, be sure to follow us on Facebook, Twitter, Pinterest, and Instagram.