Land Report May 2020 Newsletter
Land Report May 2020 Newsletter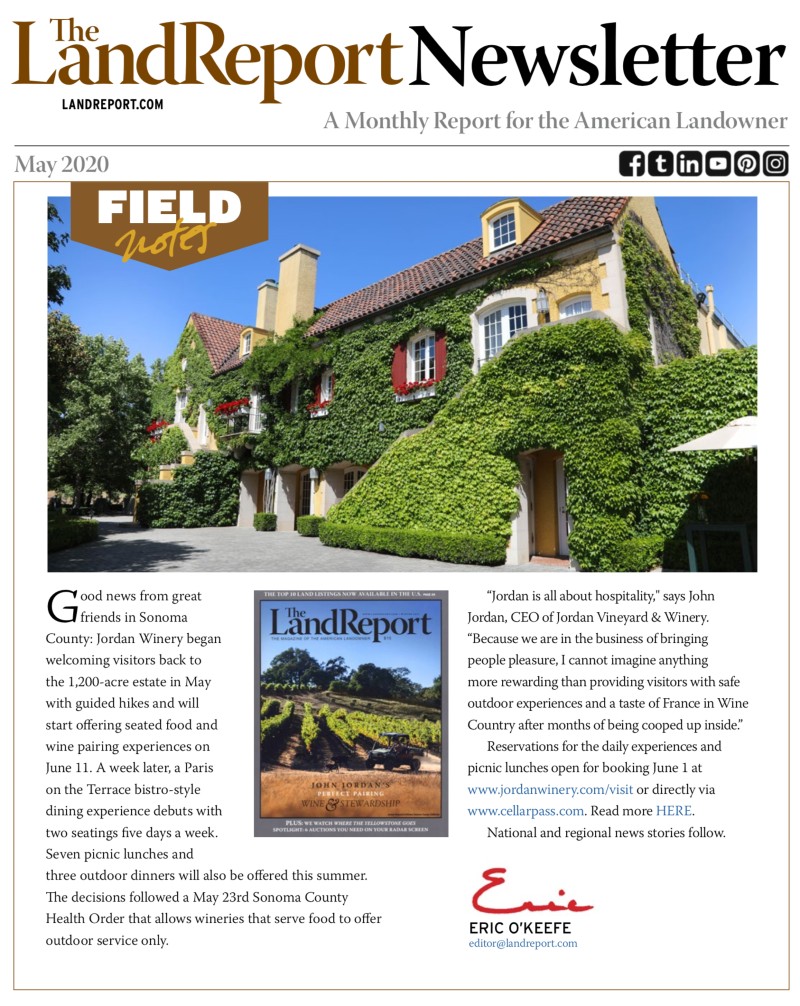 Congratulations to our friends at Jordan Winery for being the first to open to the public in Napa and Sonoma counties following a recent Sonoma County Health Order. Learn more about the innovative tours, delicious tastings, and guided hikes on their beautiful 1,200-acre estate in our May newsletter. Other must reads include:
Maine Timber Mill Explosion
Collier County to Conserve Ranchland
Trout Headwaters Announces New President
King Ranch Institute Adds Three Members to Management Council
For up-to-the-minute reports on breaking news, be sure to follow us on Facebook, Twitter, Pinterest, and Instagram.