Land Report May 2022 Newsletter
Land Report May 2022 Newsletter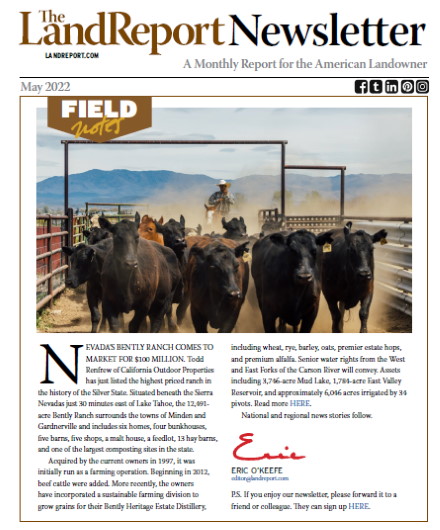 $100 million? That's right — Nevada's Bently Ranch came to market this month as the highest priced land listing in the history of the Silver State. Other articles in our May newsletter include:
Robust housing market stokes lumber production
Utah swaps more than 160,000 acres with Uncle Sam
Farmland values surge in the Midwest and Great Plains
For up-to-the-minute reports on breaking news, be sure to follow us on Facebook, Twitter, Pinterest, and Instagram.