Land Report Newsletter September 2010
Land Report Newsletter September 2010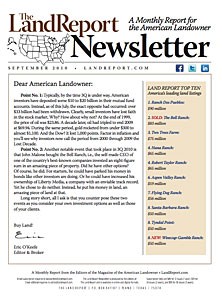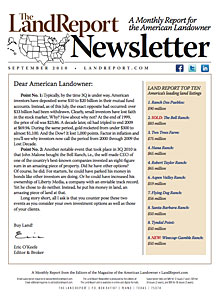 Big deal! That's the password for this issue of our monthly newsletter. Private investors as well as public companies are making the most of the current market conditions and have made major acquisitions this summer. Get the details on the sale of these trophy properties, and more, inside.
Feel free to forward the September edition of The Land Report's monthly newsletter to colleagues as well as those interested in investing in land. And remember,
P.S. Our award-winning quarterly magazine is available in a print version by subscription.