Land Report November 2018 Newsletter
Land Report November 2018 Newsletter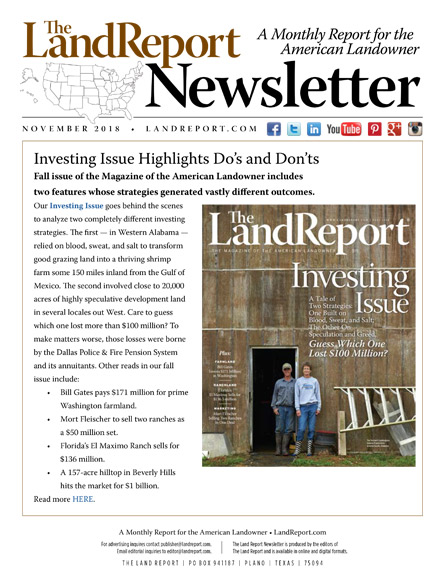 Our Investing Issue takes center stage in our November newsletter, which also includes Election Night results affecting landowners as well as major transactions:
Colorado voters give a thumbs down to more extensive drilling setbacks.
Voters in Park City, Utah, green-light a $48 million acquisition above Old Town.
Garrett Zoller lists and sells the Town of Tiller in Southwest Oregon.
Ken Mirr and Robb Nelson list and sell Porcupine Ridge Ranch in Colorado.
For up-to-the-minute reports on breaking news, be sure to follow us on Facebook, Twitter, Pinterest, Google+, and Instagram.