Land Report November 2020 Newsletter
Land Report November 2020 Newsletter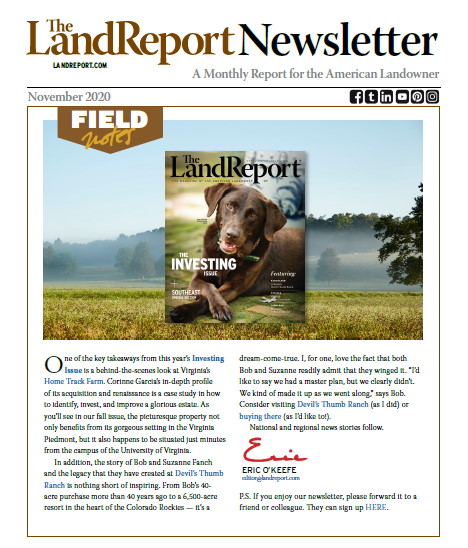 Two amazing properties — Home Track Farm and Devil's Thumb Ranch — headline our November newsletter, which features our fall issue. Other timely reads include:
The Collins Family to plant 2 million acres of trees.
Peoples Company to auction 1,141 acres in Southern Illinois
Conservation Reserve Program (CRP) enrollment falls to lowest level since 1988.
For up-to-the-minute reports on breaking news, be sure to follow us on Facebook, Twitter, Pinterest, and Instagram.