Land Report September 2015 Newsletter
Land Report September 2015 Newsletter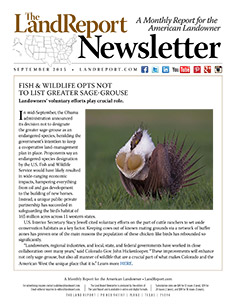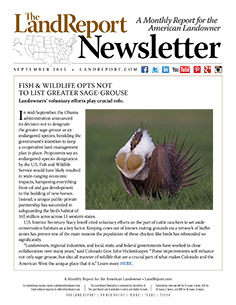 While the U.S. economy suffers through starts and stops, land sales and land listings keep humming along. Here are some of the September newsletter's highlights:
A key timberland sale in Florida;
A potential $1 billion listing off Long Island;
A $5 million non-existent listing in San Francisco Bay.
For up-to-the-minute reports on listings, auctions, sales, and breaking news pertaining to land and landowners, be sure to follow us on Google+, Facebook, Twitter, Pinterest, and Instagram.