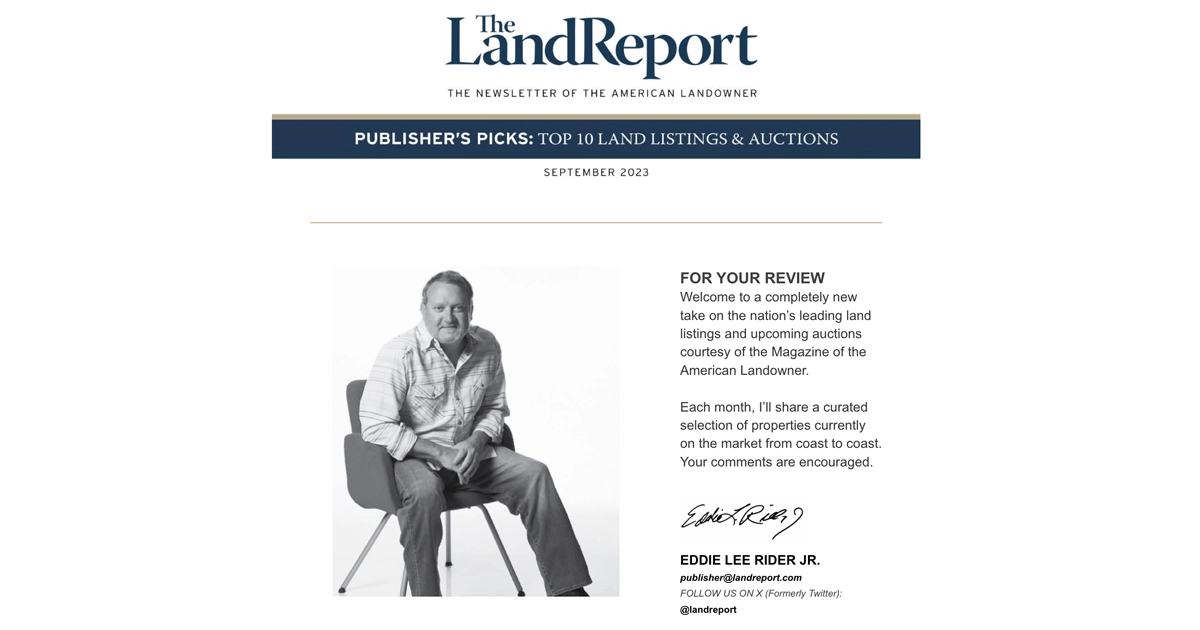 FOR YOUR REVIEW
Welcome to a completely new take on the nation's leading land listings and upcoming auctions courtesy of the Magazine of the American Landowner.
Each month, Land Report Publisher Eddie Lee Rider Jr. will share a curated selection of properties currently on the market from coast to coast.
Your comments are encouraged.