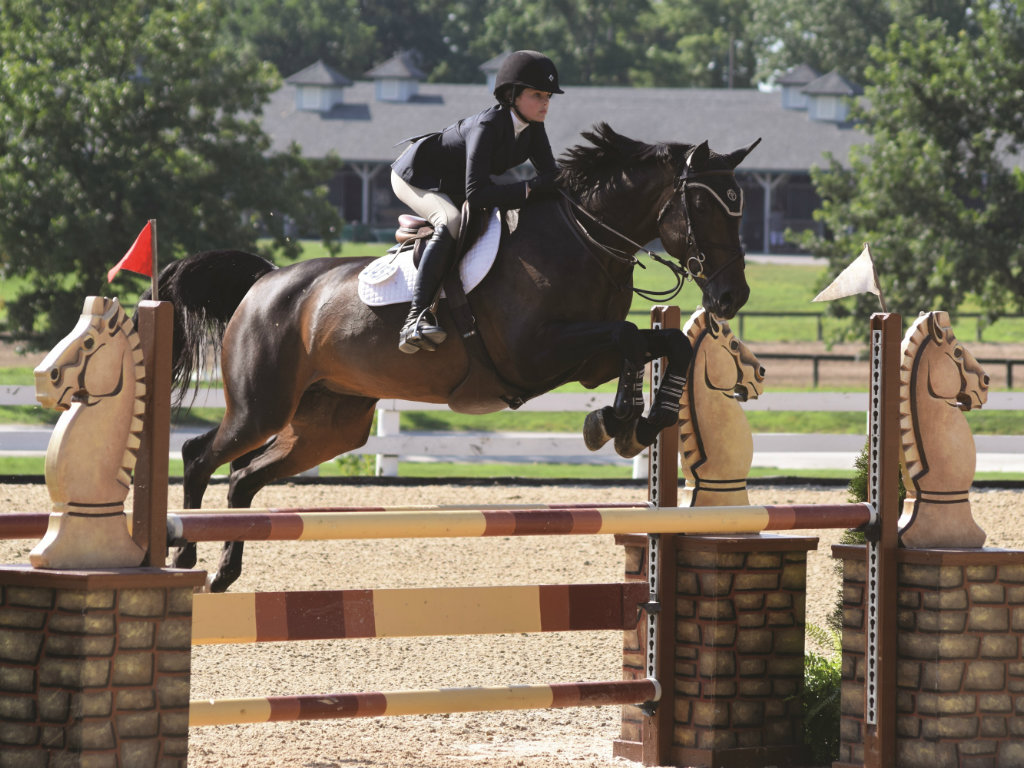 A new study reveals that land values are riding at full gallop in Wellington.
Renowned as the Equestrian Capital of the World, Florida's exclusive enclave of Wellington has seen staggering increases in real estate values since the end of the Great Recession. Witness the current average of $515,000 per acre, an 89 percent jump in six years.
But that's only part of the story, according to Brad Scherer, president of Atlantic Western Realty Corporation. "What surprised me about our new study is the breadth of the total sales volume as well as the huge increase in price," he says.
A longtime local, the Florida broker authors the Wellington Land Report, a biennial study of market trends in the most expensive equestrian market in the U.S.
The highly detailed report, which the company first published in 1996, examines all aspects of the market from gross sales to macro trends in the western reaches of Palm Beach County. The area first garnered international attention in the 1970s when it became a mecca for polo enthusiasts when Bill Ylvisaker and Alan Scherer, Brad's father, launched the Palm Beach Polo and Country Club.
The 2015 Wellington Land Report tells the story of a thriving local market bolstered by scarcity. Consider that in the past two years, 138 sales involving 800 acres in and around Wellington have totaled more than $412,545,000.
"Even in my optimistic 2013 forecast, I didn't expect us to exceed these highs to this extent," Scherer says in a phone interview. "Our per-acre prices corrected dramatically during the Great Recession, but the 2015 study shows we've made that all back – and then some." (In 2009, the price per acre dipped to $273,000, 47 percent below today's market.)
According to Scherer, one of the principal drivers of this upward trajectory is supply: only 15 percent of existing properties have come to market in the last two years. Market share is a second key driver.
"In Wellington, there aren't one or two owners who can move the needle; part of the strength of this market is that we are talking about almost 800 different owners," he says.
Those owners include Microsoft co-founder Bill Gates, who purchased an estate in Mallet Hill in 2013. (A year later, the property made headlines after racking up some $40,000 in local fines for an illegal horse-waste storage facility, an issue attributed to a paperwork error. The matter was swiftly resolved.) Gates's older daughter, Jennifer, is a champion rider. Michael Bloomberg and Bruce Springsteen own properties nearby. Georgina Bloomberg and Jessica Springsteen are both competitive riders. In effect, each enjoys home-field advantage during the Winter Equestrian Festival from January through April, which attracts 250,000 visitors and 2,800 riders from around the world.
John Malone, who sits atop the 2015 Land Report 100 at No. 1, purchased a 95-acre estate two years ago for $12.5 million. But you don't have to be a financial genius to appreciate how Wellington's geographical limitations affect land values. Flanked on two sides by Everglades National Park and by residential development to the east and north, Wellington simply cannot expand beyond the confines of its pricey picket fences.
Scherer believes that "the best price protection of all is the pure private sector. Elsewhere, equestrian land or ranches have to be conserved artificially because of the economic pressure of development. But Wellington essentially conserves itself because no developer's economic model will be successful here," he says.
Among the macro trends discussed in his current study is the South District Equestrian Preservation Area. Scherer says, "Our 2013 forecast was most bullish on raw land and development opportunities because of the great value disparity between available raw versus improved property values. This forecast proved to be accurate. In the past two years, raw land price appreciation outpaced improved property appreciation by 7X."
All of these factors have created an area of affluence unrivaled among the equestrian enclaves across the country.
"Two years ago someone asked me if 8,000 acres were really worth $2.5 billion," says Scherer. "Today that figure is $4 billion.
Download Volume XI of the Wellington Land Report HERE.