The Land Report Summer 2015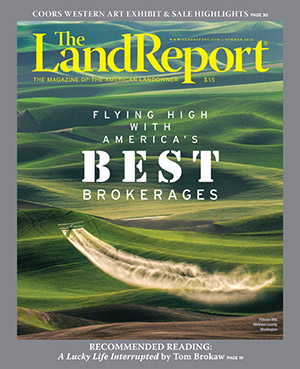 Was 2014 a banner year or what? The numbers speak for themselves in our Best Brokerages issue.
More than 100 firms from coast to coast participated in our fifth annual survey of U.S. land brokerages. Giant timber tracts, iconic plantations, storied ranches – last year's sales of properties large and extra large are featured in this comprehensive roundup. In addition, more than 30 auction houses were vetted to produce America's Top Auction Houses.


Subscribe to our
monthly newsletter