The American Landowner: Wagonhound Land and Livestock Co
The American Landowner: Wagonhound Land and Livestock Co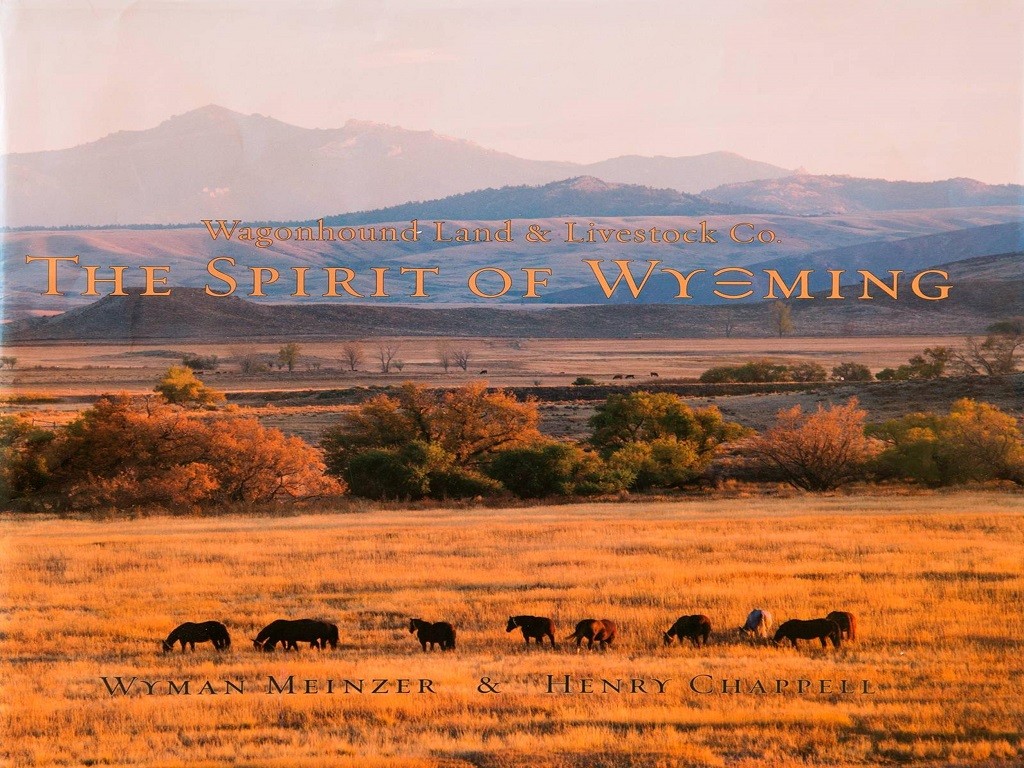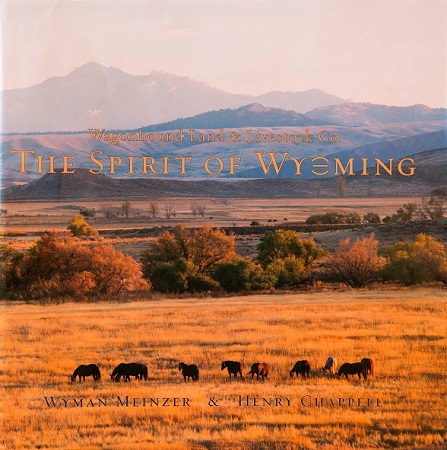 Wyman Meinzer and Henry Chappell have collaborated on a number of stunning books, including 6666: Portrait of a Texas Ranch (2004); Working Dogs of Texas (2009); and Under One Fence: The Waggoner Ranch Legacy (2010).
The duo's most recent collaboration, The Spirit of Wyoming: Wagonhound Land and Livestock Co., focuses on Wyoming's historic Wagonhound Land & Livestock Co. Owned by Arthur Nicholas, who debuted on the 2013 Land Report 100, Wagonhound Land & Livestock Co. spans over 200,000 acres and produces some of the top Quarter Horses and Red Angus cattle in the nation. The ranch is also renowned for its stewardship of some of the most stunning and ecologically diverse ranchland in North America.
The Spirit of Wyoming: Wagonhound Land and Livestock Co. offers readers a unique opportunity to experience the beauty and legacy of the Wagonhound. From the cowboys who still earn their living on horseback, working cattle in much the same manner as their ancestors did over 100 years ago, to Wagonhound's innovative philosophy that has made it one of the top players in today's highly competitive cattle and Quarter Horse markets, Chappell and Meinzer have created another masterpiece.
About the Photographer: Wyman Meinzer
Wyman Meinzer is the only official State Photographer of Texas, named so in 1997 by the Texas State Legislature and then Gov. George W. Bush, an honor he still holds today. He was raised on the League Ranch, a 27,000-acre ranch in the rolling plains of Texas. Since then, he has traveled across the state from the Panhandle to the Borderland in South Texas, from El Paso to Nacogdoches and all points in between to capture the first and last rays of sunlight as they kiss the Texas landscapes.
After 33 years as a professional photographer, Wyman has photographed and or written 24 plus photography books, and his images have appeared on more than 250 magazine covers as well as on numerous book covers for other authors works. His images have appeared in Smithsonian, National Geographic Books, Natural History, Time, Newsweek, U.S. News and World Report, Audubon, Sports Afield, Field and Stream, Outdoor Life, Texas Parks and Wildlife, Texas Highways, Korea GEO, German GEO, Das Tier, Airone, Horzu, BBC Wildlife, and many others.
Meinzer is a self-taught plains historian who lives in Benjamin with his wife, Sylinda, in the old county jail, which he and Sylinda remodeled into a comfortable home. Along with his photography, Meinzer loves hunting and long-range shooting.
About the Author: Henry Chappell
Henry Chappell was born in Louisville, Kentucky in 1960 and grew up in central Kentucky, in the small town of Campbellsville. He graduated from Western Kentucky University in 1982 and moved to Texas. Over the past two decades, he has written hundreds of articles for publications such as Orion, The American Conservative, Field & Stream, Sports Afield, Gray's Sporting Journal, Concho River Review, Texas Highways, GORP.com and Texas Parks & Wildlife.