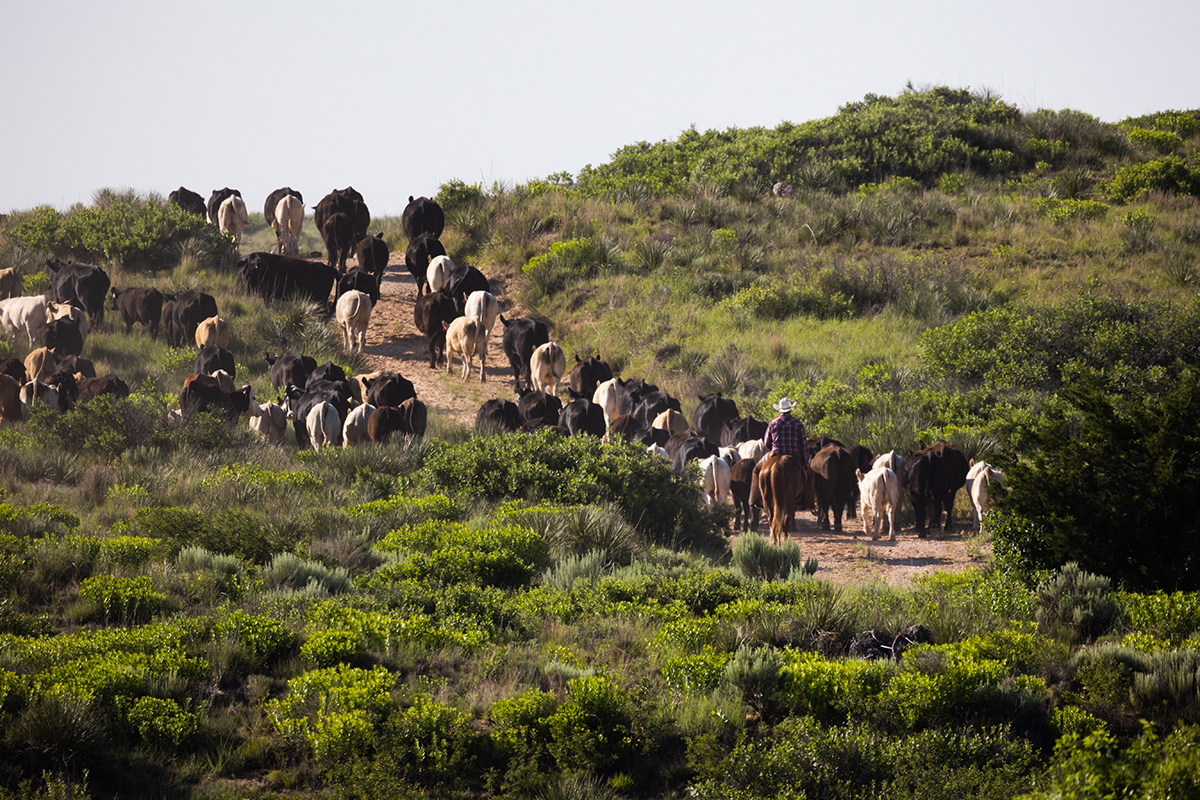 Nearly 80,000 acres under one fence, the historic "Prize of the Panhandle" is the legacy of Coble/Whittenburg empire. Known for natural resources and site of Battles of Adobe Walls of 1864 and 1874. The decision to sell comes after twelve decades of stewardship. Icon Global to market.
The Turkey Track Ranch was pioneered in the era of legendary WT Waggoner, 6666, and Goodnight Ranches. Boasting almost 80,000 acres under one fence and some 26 miles of Canadian River frontage, the ranch is a rare confluence of natural resources; containing an abundance of water, productive fertile grasslands, and diverse wildlife -set within rolling and rugged topography of mesas, draws, valleys and vistas interposed with open rangeland -epitomizing the western ranch lifestyle and famed fertile buffalo plains of yesteryear.
For the first time in over a century, this rare combination of history, heritage, and natural resources will change hands. The momentous decision was announced today by the Whittenburg and Coble families:
"It is with careful consideration and great emotion that we announce that, after 120 years of stewardship by our family, we have decided to sell our historic Turkey Track Ranch in the Texas Panhandle. For over a century this American landmark has been an integral element of our heritage. Generations of Coble's and Whittenburg's have created lifetimes of memories on the Turkey Track. Due to our family's increasing numbers and geographical distances, we recognize that it is time to find a new steward for this historic holding. We have enlisted Bernard Uechtritz of the Icon Global Group in Dallas to bring the Turkey Track to market in the latter half of 2021.
The ranch has and will forever hold not only the monuments, memories, and legacies of our now multigenerational families but, significantly, maintains a very important place within the well-chronicled chapters of early Texas and US history; similarly, the ranch and its past stewards hold a prideful and acknowledged position of contributions to the evolution of modern-day ranching and cattle raising industries, as well as the Oil & Gas sectors of our great state." – The Coble & Whittenburg Families.