Vermejo Honored as Best in the West
Vermejo Honored as Best in the West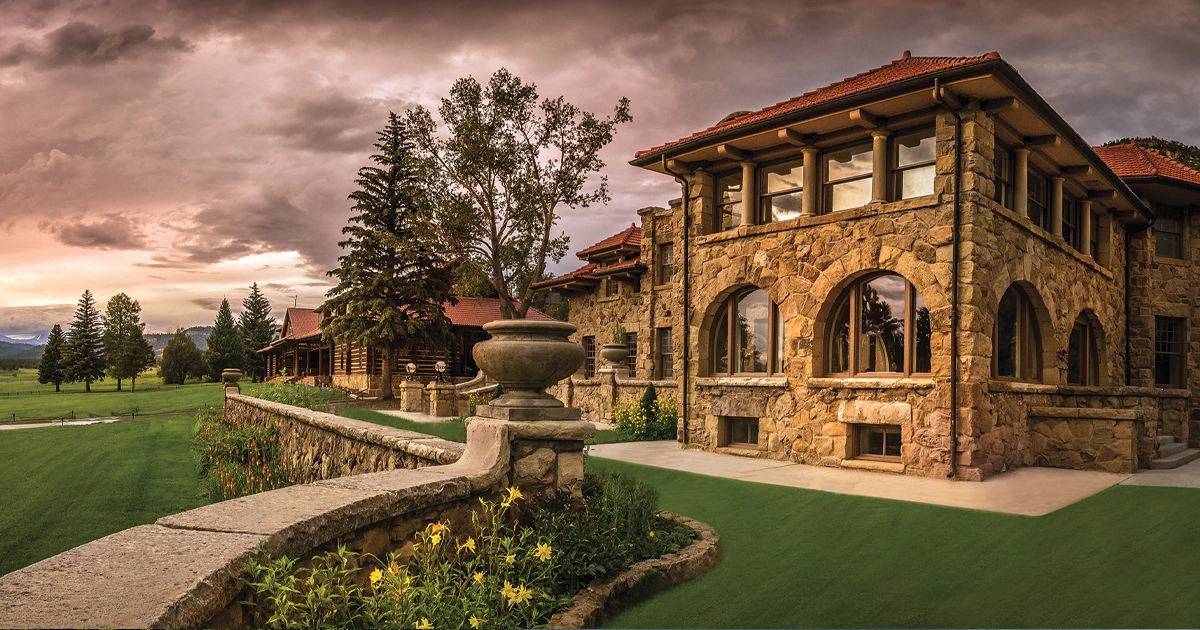 People, place, and ­purpose combined to earn Ted Turner's historic ­Vermejo Reserve top honors as the Best Resort Hotel in the West. In July, Travel + Leisure announced that Turner's 550,000-acre ­property in Northern New Mexico and Southern Colorado ranked first in its annual survey of 165,000 readers.
"Everything that Ted has ever done has been world-class in its category," says Jade McBride, president of Ted Turner Reserves. "Nothing is small in Ted's world."
That's especially true when it comes to landownership: With 2 million acres, the CNN founder and former Atlanta Braves owner ranks No. 3 on the Land Report 100, our annual list of the leading landowners in the US.
Turner bought the sprawling ranch from Pennzoil in 1996. Twenty years later, he founded Ted Turner Reserves with a vision of connecting people to nature. In support of the new venture, Turner opened his four New Mexico properties to guests: Vermejo, Ladder, Armendaris, and Sierra Grande.
"Vermejo is the jewel in the crown," says Theresa King, the reserve's ­general manager. "It has to do with the ­location, the size of the property, and most of all, how great the staff are."
Renowned for its astonishing beauty, Vermejo boasts 19 lakes for fishing, along with an array of wildlife, including black bears, bison, and elk. Up to 70 guests can stay on the property at a time in luxury accommodations that include a seven-bedroom stone mansion called Casa Grande, as well as Costilla Fishing Lodge, which is 45 minutes away at an elevation of 10,000 feet. During the peak summer season, the staff swells to 85.
"One of the things that sets us apart is we're always thinking about the environment every bit as much as we're thinking about the guest experience," King says. "While they're with us, we want to educate our guests without making them feel like they've come to school. Everyone walks away feeling they know more about the land and the planet."
At twilight throughout September and October, guests might hear the calls of bugling elk. Anyone who visits in spring could spy elk calves, black bear cubs, or young bison, which can weigh as much as 70 pounds at birth. Bespoke itineraries can be arranged, such as ­privately guided wildlife and fishing tours, hikes, horseback rides, mountain biking, and geocaching.
The food wins rave reviews, King says, "which is usually unheard of at a guest ranch, especially considering the bulk of our menu is game meat." Executive Chef Giovanni Lanzante oversees curated picnics and lakeside fish fries to high tea, cowboy breakfasts, and six-course tasting menus. Vegan and vegetarian options reveal the same passion from chefs, who offer guests cooking lessons in Casa Grande or Costilla Fishing Lodge kitchens. 
Such impeccable attention to detail vaulted Vermejo to best-in-class status. For many loyal guests, the experience became even better with the recent introduction of the Vermejo Legacy Club. Developed by Lindsay Curry and her team with longtime, loyal guests, the invite-only Vermejo ­Legacy Club has grown to more than 150 members who receive special rates, exclusive access, and more. "We wanted to honor that with the Legacy Club and how they feel about this property," says Curry, who oversees sales and marketing. "It's one way we put purpose before profit at Turner Reserves."
Vermejo's staff, she says, loves greeting and catching up with return guests. They're looking forward to hosting even more visitors starting in the spring of 2024 when the ­Bernal Lake Cabin is unveiled. Renovation of the secluded century-old cabin should wrap up in late summer. The Vermejo team has budgeted more than six months of pre-opening preparations, during which they intend to perfect the guest experience.
"We have a vision for a level of ­service that does not exist anywhere else in the US," says McBride, who has become obsessed with a central question: "If you spend a night in the cabin, are you more connected with nature the next morning? If the answer is yes, we got it right."
McBride and his wife, Deann, who works in marketing for the ­company, traveled with Curry in July to New York to accept the prestigious Travel + Leisure award. The McBrides then flew to Montana so that Jade could present the award to Turner himself.
"When you cross the border onto any of Ted's properties, you can feel it even more than you can see it," McBride says. "That's on Ted. He is still the captain of our ship."

---
Originally published in The Land Report Summer 2023.