2012 Conservation Deal of the Year
2012 Conservation Deal of the Year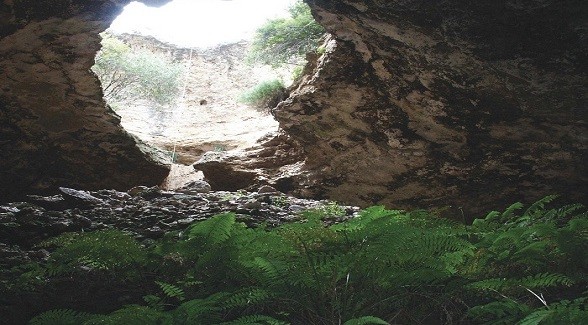 On the eastern edge of the Chihuahuan Desert, along the banks of the Devils River, is an area that was once known for the imminent danger this country posed to soldiers and civilians alike. During the frontier days of the Lone Star State, the Comanche made sport of attacking those trekking across the Big Bend from San Antonio to El Paso. Although the US Army established Fort Hudson in 1857, these attacks continued well beyond the close of the Civil War.
Today, this territory is renowned for its pristine waters. The Devils River is the cleanest river in Texas. It also forms a crucial part of the Rio Grande drainage basin, and the Texas Nature Conservancy made it a goal to keep it this way.
"We've been working on the Devils River for 20 years," says Jeff Francell, Director of Land Protection for the Texas Nature Conservancy. "We bought our first preserve in the early 1990s, and since that time we have protected as much of this area as possible from fragmentation and incompatible land use."
The Baker Ranch and Prosser Ranch sat side by side, making up a total of some 40,000 acres, including six miles of Devils River frontage. The Texas Nature Conservancy acquired both in order to protect the river as well as Fern Cave, among the largest caves in Texas and home to one of the world's largest Mexican free-tailed bat populations. Its challenge was to find buyers for both ranches who would be willing to join with the Conservancy in protecting this priceless treasure. Fortunately, a landowner who shared the organization's conservation focus came along and swooped up both.
Jeff Boswell's client was looking for a place where he could pursue his love for nature photography, and he had his heart set on West Texas. "At first we looked at a smaller place, but he fell in love with the Devils River, and he knew he wanted to protect it," says Boswell, a Houston-based broker with Republic Ranches.
"One hurdle we faced was that most people thought a conservation easement was already in place," says Kevin Meier of duPerier Texas Land Man, who represented the Texas Nature Conservancy on these properties for a year and a half.
"You had to explain to prospective buyers that the conservation easement was able to be written and negotiated to meet the criteria that The Nature Conservancy has to follow to meet their mission," Meier adds.
Fortunately, that mission just happened to be one that Boswell's client felt equally passionate about.
"We needed to make sure a conservation easement put buffers along the river's edge barring development. We also needed to put no-development areas around the cave, springs, and river frontage," Francell says.
The buyer agreed to protect the land conservatively, taking only two divisions per property, signing off on a limited number of new homesites, and creating no-development zones within 750 feet of protected areas.
"My client knows that he has a valuable asset on his hands, and protecting the Devils River will protect his asset," Boswell says.
It was a classic win-win all the way around.
"It couldn't have been a better buyer as far as conservation goes," Meier says. "It was a match made in heaven."