2016 Land Report Texas 10
2016 Land Report Texas 10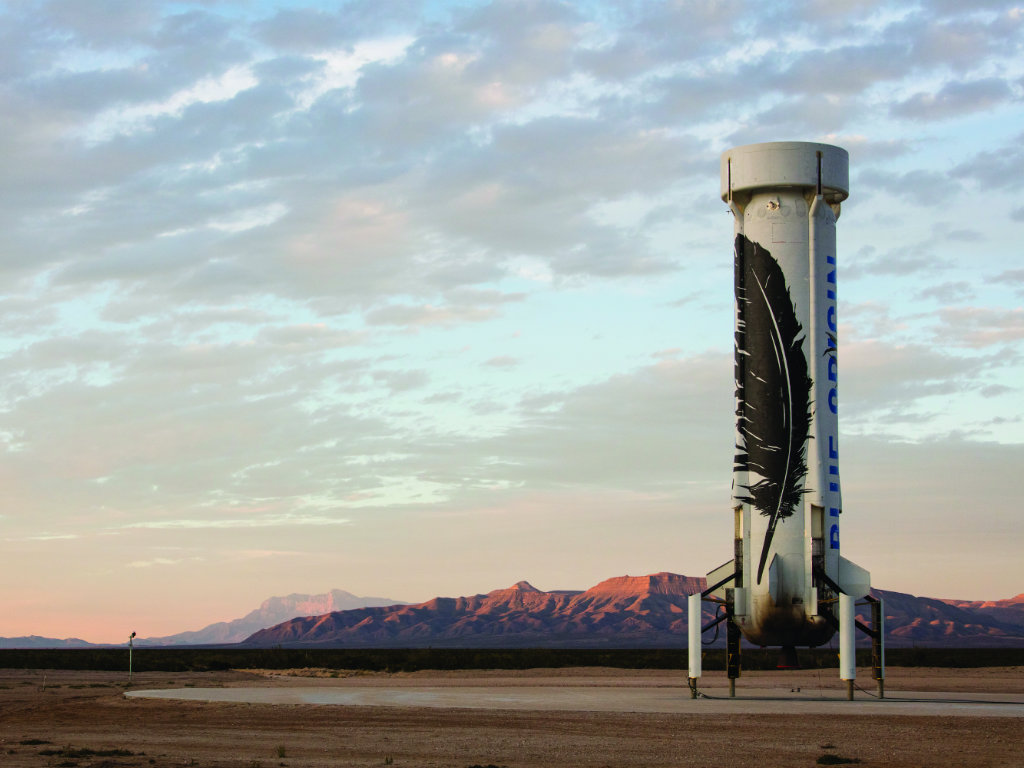 The Lone Star State's Largest Landowners
It can be as traditional as enhancing the best genetics or as advanced as exploring the heavens. From subsurface to suborbital, Texas's largest landowners are compelled to transform the world we live in. That's what happens when you think big. — The Editors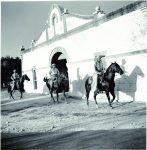 No. 1: King Ranch Heirs | 911,215 Acres
Robert Moorman Denhardt noted in The King Ranch Quarter Horses that "… the first cash income for the Santa Gertrudis was produced by the sale of horses and mules, about $23 worth, on June 19, 1854." This legacy was reiterated last October when the state's largest private landowner acquired The Boon (left) from Alice Walton's Rocking W Ranch. A fitting acquisition for the family that tamed the Wild Horse Desert.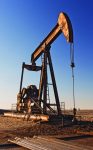 No. 2: O'Connor Ranch Heirs | 580,000 Acres (Up 80,000 acres)
This year's Texas 10 features some major changes, including the addition of 80,000 acres in Far West Texas, specifically, Culberson, Hudspeth, Jeff Davis, and Presidio Counties. The vast majority of this family's acreage is situated along the Coastal Plain in and around Aransas, Goliad, La Salle, McMullen, Refugio, and San Patricio Counties. This is the area where Tom O'Connor and an uncle, James Power, were granted 4,428 acres by the Mexican government in 1834. A century later in 1934, the O'Connor Ranch welcomed the discovery of the Tom O'Connor Field, one of the state's best known oil fields.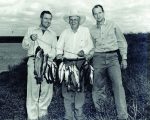 No. 3: Briscoe Family | 560,000 Acres
Only a few American landowners can claim ties to a British baronetcy; the Briscoes can. The family's ancestral holdings in Northern England date back to the 14th century, and Crofton Hall is a historic landmark. The driving force behind the family's Texas landholdings was Dolph Briscoe Sr. (1890—1954). The enterprising cattleman partnered with Ross Sterling, founder of Humble Oil and 31st governor of Texas, and eventually cobbled together almost 200,000 acres in South Texas. Over the next five decades, his son, Dolph Jr., (1923—2010) more than doubled that. Today, the family's Open Six brand is a feature on the Catarina Ranch, the neighboring Carla Ranch, the Chupadera Ranch, and additional ranches in South Texas and Far West Texas.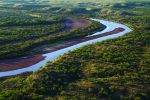 No. 4: Stan Kroenke | 510,527 Acres
Kroenke's impressive stable of blue-chip properties ranges from Montana's Q Creek Land & Cattle to the NFL's Los Angeles Rams, the NBA's Denver Nuggets, and the Arsenal Football Club. But the franchise that matters most to Texans is the half-million-acre W.T. Waggoner Ranch. In February of this year, Kroenke added this historic holding to the Kroenke Ranches portfolio, which includes more than 800,000 acres not in Texas. Click here to read more about the sale of the W.T. Waggoner Estate Ranch.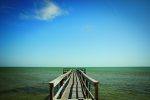 No. 5: Hughes Family | 390,000 Acres
The Hughes family enjoys decades' worth of oil and gas know-how, and they've invested a portion of their profits in land. The majority of it is used for cattle ranching, grazing, and hunting leases. But their talents are also put to the greater good. Dan Allen Hughes Jr. served as a commissioner and, subsequently, as chairman of the Texas Parks and Wildlife Commission, and he also serves on the advisory board of the Borderlands Research Institute for Natural Resource Management at Sul Ross State University in Alpine.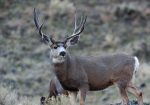 No. 6: Malone Mitchell 3rd | 384,000 Acres
His Riata Corporate Group has interests in South America, Eastern Europe, and Turkey, but Mitchell's landholdings are much closer to home. With his Longfellow Ranch, this Sanderson native has created a hunter's paradise not far from where he grew up in Terrell County. (The ranch extends into neighboring Brewster County, as well.) Professionally guided archery, rifle, and muzzle-loader hunts are offered for elk, mule deer, whitetails, aoudad, javelina, and turkey. Take a tour at www.longfellowranch.com.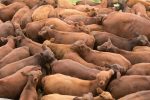 No. 7: Nunley Brothers | 301,500 Acres
Seven decades have passed since Red Nunley took up ranching near Sabinal. Beginning with a small steer operation, Red went on to establish one of the largest cow-calf operations in Texas. Along the way, he partnered with Dolph Briscoe Sr. to incorporate Santa Gertrudis genetics from King Ranch. Today, Nunley Brothers Ranches is run by Red's grandsons Bob and Richard. Tee brothers partner on ranches spanning from South Texas to the Texas Hill Country and across the Trans- Pecos to Alpine.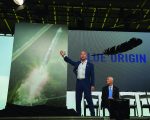 No. 8: Jeff Bezos | 290,000 Acres
The last 12 months have seen remarkable progress for Bezos and his team at Blue Origin. On two occasions, Blue Origin's New Shepard booster has lifted off from Bezos's Corn Ranch north of Van Horn, traveled 100 kilometers into the atmosphere, reached the Karman line, and then returned to the Culberson County launch site. (New Shepard's successful vertical landings are no doubt the envy of Elon Musk's SpaceX, which has so far endured three failed vertical landings with its Falcon 9 rocket booster.)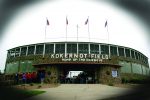 No. 9: Kokernot Heirs | 278,000 Acres
Among the most storied ranches in Far West Texas, the o6 brand was registered as early as 1837. It was purchased by John Kokernot in 1872, who, with his brother Lee, began grazing cattle on open range west of the Pecos. In 1912, Lee's son, Herbert Lee Sr. (1867—1949), began to piece together the immense property now known as the o6 Ranch and the Leoncita Cattle Company.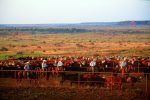 No. 10: Anne Marion | 275,000 Acres
The only daughter of "Miss Anne," Ms. Marion is president of Burnett Ranches, which owns the Four Sixes Ranches. Her great-grandfather, Samuel "Burk" Burnett, founded the ranch in 1868. Numerous rumors have sprung up about the 6666 brand, including a tale involving a winning poker hand. The truth is that the pioneering rancher bought 100 head of cattle from Frank Crowley, and every one of them wore the 6666 brand.