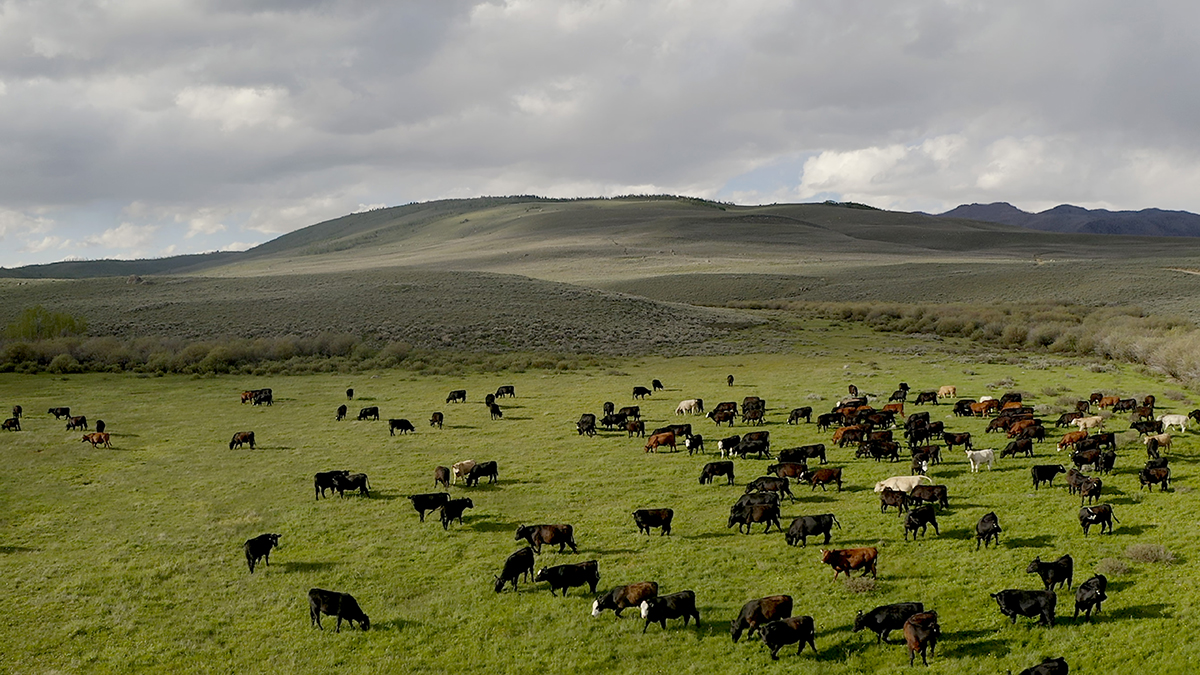 Framed by the majestic peaks of the Wind River Mountain Range, the Bar Cross Ranch operates on over 35,000 acres. Located in Sublette County, just 15 miles north of Pinedale and 60 miles south of Jackson Hole, the ranch is comprised of 12,035 essentially contiguous deeded acres. The Bar Cross is one of Wyoming's historic reputation ranches offering the highly sought-after combination of a robust and productive cattle operation, world-class fishing and hunting, and direct "out the gate" access to millions of acres in the adjacent Bridger Teton National Forest and Bridger Wilderness.
Rich in water resources, there are two and a half miles of New Fork River frontage offering true blue-ribbon quality trout fishing, around eight miles of Willow Creek, a quarter-mile of frontage on Willow Lake, and numerous ponds throughout – including a 40 acre lake. Historically run as a balanced cow/calf operation, the ranch has transitioned into a yearling operation in recent years. In 2021, which was one of the driest years ever recorded, the ranch ran 2,300 yearlings on the deeded acreage, the three contiguous private U. S. Forest Service permits, two BLM leases, and two state leases.
As part of the Upper Green River Watershed, abundant and senior water rights provide for the 3,464 acres of irrigated and sub-irrigated meadows. The original Bar Cross ranch improvements located along the banks of the New Fork River include a four-bedroom, three-and-a-half-bath, owner's home and bunkhouse, both of which were completely renovated in 2019. Other improvements at this site and at the Willow Creek site include a ranch manager's home, an additional bunkhouse, a foreman's house, two barns, large and small shops, and numerous outbuildings.
Virtually every important building on the ranch as well as the livestock infrastructure – such as fences, water development, and working corrals – has been built or renovated in the last five years to an exacting standard. In summary, this is a ranch that is completely ready for a new owner to move into with no fear of deferred maintenance and an outstanding management team in place.