Bull Springs Skyline Forest
Bull Springs Skyline Forest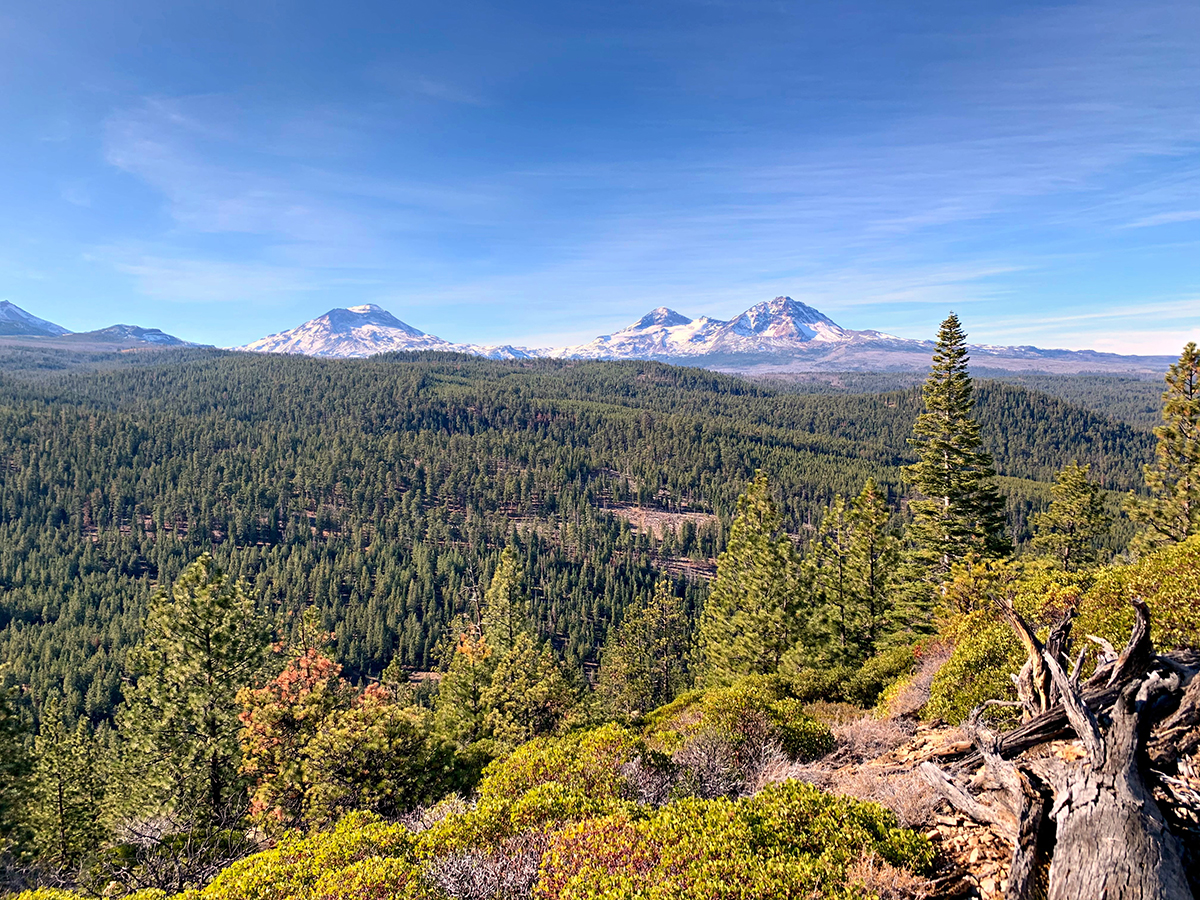 Bull Springs Skyline Forest, located just minutes west of Bend, Oregon, is an active tree farm and recreational property that covers 32,995 contiguous, deeded acres and borders the Deschutes National Forest. The property has significant long-term appreciation potential with opportunity for sustainable timber management, and abundant recreation in combination with residential and mixed-use development.
Location
Located near the center of Oregon, east of the Cascade mountains on the west side of Bend, one of the nation's fastest-growing mountain towns in the United States. Bend has significant urbanization potential and is a traditional timberland industry region with infrastructure for logging and wood-related products.
With close proximity to major metropolitan areas, airline service and other nationally recognized resort destinations, the property is positioned well for future residential, commercial and tourism development opportunities. Central Oregon is further distinguished for its all-season recreational amenities. Mt. Bachelor, known for exceptional skiing and extended season is located within 15 miles of Bull Springs Skyline Forest.
The Deschutes River, within a few minutes of the property, provides exceptional fishing and other water recreation. National monuments and parks, including the Pacific Crest Trail are also within short distances. Clean air, spectacular mountain scenery and comfortable climate provide inviting conditions for all types of outdoor recreation available within minutes of Bull Springs Skyline Forest.
History
Between the years of 1916 to present day Bull Springs Skyline Forest has contributed major historical significance to the local and regional community. Beginning in its earliest years the property was most notable for its logging production. Throughout the century the property has been owned by various timber and investment companies, and portions have even been exchanged with the U.S. Forest Service. In more recent years the property has become of major interest to private holding companies, local conservation groups, local community for recreation, city planners and private developers.
Timber
Bull Springs Skyline Forest covers a large area of timberland, providing high quality timber for harvest, great for logging industry development and liquidation. The property features mainly Ponderosa Pine, which is major construction material in North America, and has great economic value. Over the years the current owner has invested into the protection and seeding of the timberland while only harvesting very limited timber. Current average age of timber is 45 years old and an average height of 30 feet. The total, merchantable, log volume is approximately 71,905 thousand board feet (MBF).
Recreation
Surrounded by desert, mountains, and lakes; Bend, Oregon is an area of regional and national recognition for its resort and other recreational amenities year round, which provides strong economics for commercial and tourism development.
National monuments, national forest land and parks are within short driving and hiking distances to Bull Springs Skyline Forest. Mt. Bachelor, known for an extended ski season, is located within 15 miles of the property. The Deschutes River also is within a few minutes providing exceptional fishing, whitewater rafting, kayaking, stand-up paddle boarding, and canoeing. Other popular activities in this area include rock climbing, mountain biking, hiking, and camping.