Clint Eastwood Presents a Master Class on Stewardship at Tehama
Clint Eastwood Presents a Master Class on Stewardship at Tehama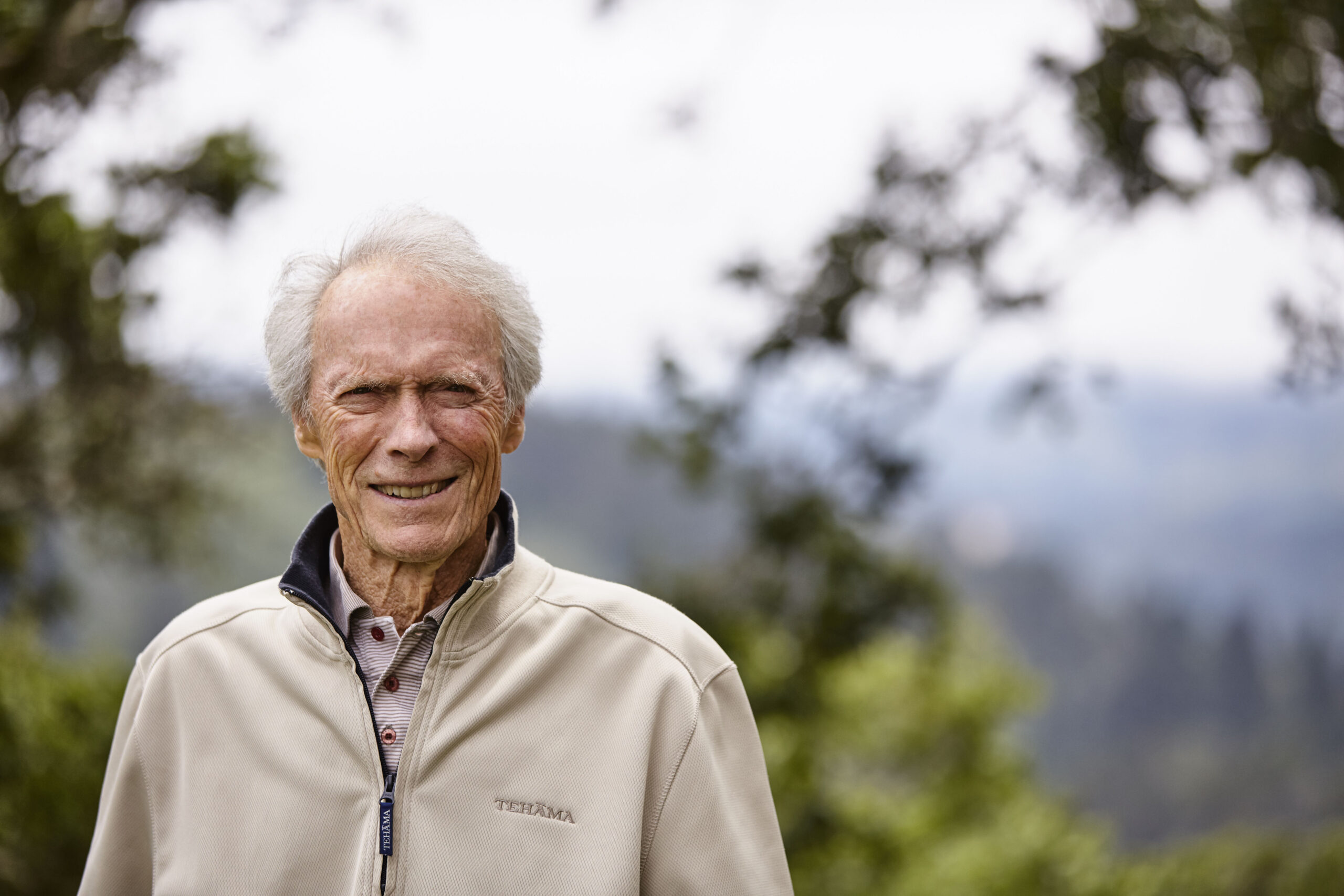 Clint Eastwood is mesmerized. He puts lunch on hold and stares intently at the flat screen TV at the Saloon in the Clubhouse at Tehama. A few miles down the road, the third round of the US Open Golf Championship is underway at Pebble Beach, which Eastwood owns with a group of partners. But instead of fighting the crowds at this most famous of golf courses, Pebble's co-owner opts to watch the Open at Tehama, his 2,000-acre sanctuary high above the Carmel Valley and the Monterey Peninsula.
"Why would I want to be at Pebble Beach, fighting with 250,000 people to watch this guy putt when I can be here at my own club with my friends watching the whole tournament on a big screen TV?" he asks.
"This guy" happens to be Gary Woodland, a burly Kansas Jayhawk who is not only atop the leaderboard but is playing on cruise control.
"Look at him. Look at the way he walks the course. He's playing golf out there. Meanwhile, everyone else is playing the Open," Eastwood says.
Woodland has opened a four-shot lead over Brooks Koepka. A tightly bunched group of challengers sits one and two shots further back. To a man, they line up their putts with laser-like precision, calculating speed, distance, azimuth, and atmospheric pressure. Woodland? He eyes the green, addresses the ball, and drains his putt.
"If he stays this loose and keeps playing like that, he'll win the tournament," Eastwood says. (The following day, the 35-year-old proves Eastwood's point, shooting 2-under in the final round to finish three strokes ahead of Koepka at 13-under.)
Staying loose definitely qualifies as Eastwood's mantra. The guy's legendary on-screen cool is no act. During lunch, he and his fellow members at Tehama hail one another casually and catch up about their golf games and their families while they watch the Open.
This chill vibe is, without question, a top-down phenomenon. It emanates from Eastwood, and it imbues Tehama and its members and the staff with a casual confidence and an absence of attitude that makes this invitation-only golf club the ultimate anti-club.
Tehama's managing director, Tom Zoller, strolls over and advises Eastwood on a pressing matter: which gas station to go to in order to get his car's smog certificate updated. In mid-sentence, he comes to a screeching halt.
"Is that you, Clint?" Zoller asks.
Everyone at the Saloon looks at the TV. An archival photograph of Samuel Finley Brown Morse fills the screen. A member of Skull & Bones and the captain of Yale's 1906 national champion football team, Morse founded Pebble Beach Golf Links in 1919. We all know that because Eastwood is narrating the clip. Millions of Americans from coast to coast just learned that fact courtesy of our host at the Saloon.
"It sure is," Eastwood says. "I had forgotten about that."
Come to find out that this one-of-a-kind moment is par for the course at Tehama. And we haven't even left the clubhouse
One of the perks of founding your own club is that when you want the governor taken off the accelerator on your golf cart, it goes bye-bye. Let's call that Eastwood Golf Cart Trivia for $100. Can you handle Eastwood Golf Cart Trivia for $1000?
Name the country superstar and the single he wrote (and recorded) based on a conversation he and Eastwood shared at Tehama in the aforementioned high-performance Super Cart.
Turns out that Toby Keith wasn't even looking to write a song when Eastwood uttered the immortal line that inspired "Don't Let the Old Man In."
"It was last year during The Clint, a golf tournament we put on here at Tehama," Eastwood says. "We play it at the end of May, which is when my birthday happens to be, but it's not about my birthday. Toby and I were playing together, and when he found out that my birthday was that Monday, he asked me how I planned to celebrate it. I told him I was going to start principal production on a movie, which happened to be The Mule."
"The moment I said that, Toby looked at me, and then he asked me, 'What keeps you going at 88?' So I told him, "I get up every morning, and I don't let the old man in.' The moment I said that, Toby said, 'That's a great title for a song,'" Eastwood says.
The beauty of this anecdote is that Eastwood wasn't commissioning a song. He was playing a round of golf at Tehama. For that matter, Eastwood hadn't even filmed The Mule. Although music is an integral component of his body of work — let's start with Million Dollar Baby as a for instance — he was just answering a question. Yet in doing so, he shared a priceless life lesson with a gifted songwriter.
Naturally, Eastwood also shared the movie's premise, the story of a resilient veteran named Earl Stone who becomes a drug courier for a cartel after going through bankruptcy. With these few details, the multi-platinum artist created a spartan ballad that Rolling Stone described as "suitably world-weary and weather-beaten."
But wait — there's more.
After he penned the lyrics, Keith cut a bare-bones demo of "Don't Let the Old Man In" and sent it to Eastwood for him to review.
"I loved it," Eastwood says. "I called Toby and told him that I wanted to use it in the movie, and he said, 'That's great. Wait till you hear how it sounds after I take it into the studio and have it fully orchestrated.' And I said, 'It's perfect just as it is.' And we ran with it."
And the Tehama twist? When Eastwood invited Keith to play in The Clint this May, the Oklahoman wowed members and guests with a private performance of "Don't Let the Old Man In."
This creative episode gives you an idea of how razor-sharp the 89-year-old is. Physically, he is living the dream. No hearing aids. No glasses. No walker. I witness this firsthand when he obliges my request to visit his goslings. Eastwood has a soft spot for all of God's creatures at Tehama, especially two goslings whose parents nest alongside a water feature on the 11th hole.
As we pull up, the youngsters go on full alert.
"They know my cart," he says. (Of course they know the Super Cart.)
Speaking softly, Eastwood walks forward and drops to the ground. Mind you, most octogenarians who drop to the ground do so involuntarily. Not Father Goose. The guy can still Marine crawl up Heartbreak Ridge.
In a soft, soothing voice, Eastwood greets the young geese. He tells them how excited he is to see them and to see them growing up so beautifully. Mother Goose pays Eastwood no mind. Her two beady black eyes dart back and forth from me to Gus Schmiege, who is capturing the moment with as many picture-perfect stills as humanly possible, and Rick Ojeda, the Compass broker who has the listing on the 30 remaining homesites available at Tehama.
When I step out of the Super Cart and scoot closer, Mother Goose warns me to back off with a menacing hiss. Eastwood plays the peacemaker.
"Don't worry. He's not as bad as he comes across," he says. She does not seem convinced.
Turkeys are another favorite. We pass a flock feeding by the golf course near some blacktail deer. "They're breeding right now," Eastwood says. "You see a lot of big flocks. The females are nesting. The males are strutting, looking good. That's all they have to do. Stand around and look good."
The same energy and creativity that led to the creation of Academy Award-winning Malpaso Productions such as The Unforgiven and Million Dollar Baby is on full display at Tehama. Only this time, instead of partnering with Warner Bros. or Kennedy/Marshall, Eastwood has teamed up with Mother Nature.
The other element to his success is a longtime collaboration with architect Alan Williams. The two first met when Eastwood was elected Mayor of Carmel-by-the-Sea in 1986. Initially, Williams advised His Honor on matters related to the municipal water system.
Then came the 1986 acquisition of the historic Mission Ranch. Williams roars with laughter as he recalls how run-down the century-old farm had become. The prior ownership group hadn't invested a dime. They fully expected it to be razed and replaced with condominiums.
"Duct tape and baling wire — that's what held the place together," Williams tells me during a lunch we share with Eastwood in May.
"It was a repair job," Eastwood says. "Most people wouldn't have done it the way we fixed it up. They would have said they couldn't do it and had it torn down. But everybody felt the same way about keeping things looking the way they had always been."
Williams and his Carmel Development Company proved their mettle with the successful renovation of the dilapidated landholding. Since then, he and Eastwood have worked together on countless ventures in Carmel-by-the-Sea and on the land.
In the process, the two have facilitated the preservation of thousands of acres of Monterey County in perpetuity. In many instances, they purposely extinguished or diminished coveted development rights on tracts of land large and small.
Eastwood's 1995 acquisition of the 134-acre Odello Farm is a paramount example. Situated near the mouth of the Carmel River alongside Highway 1, the Odellos' historic farm benefitted from a strategic location, valuable development rights, and considerable water rights. More than 80 homes were permitted for construction on the bucolic artichoke farm.
Eastwood subsequently gifted Odello Farm, its development rights, and water rights to the Big Sur Land Trust and to Monterey County. He also made water available to the community. Odello Farm ultimately proved to be the missing piece of the puzzle in a countywide trail system that now connects Carmel Valley to Big Sur.
And, of course, there was the 1999 acquisition of Pebble Beach from its Japanese owners by a partnership that included Eastwood, golf legend Arnold Palmer, former Major League Baseball commissioner Peter Ueberroth, and former United Airlines chief executive Richard Ferris, among others. Long story short, Eastwood and Williams have covered a lot of ground together. And they've enhanced that ground. And in many instances, they've preserved it.
In scope and complexity, Tehama stands out as their masterwork. "It just depends on what you're in it for," Eastwood says. "We were in it because we both knew we were going to live here."
To his point, both Eastwood and Williams built homes at Tehama. It's where they live full-time. The prep work was anything but hurried. The two spent years scouting its ridges, its valleys, and its rolling hills: Eastwood, on foot, and Williams, behind the wheel of an old red GMC Jimmy.
Williams uses an interesting phrase to describe this multi-decade process: "We eased our way into it." Time-tested ranch roads were respected and enhanced. Wildlife corridors and other natural features were left as-is.
"We didn't want to step on any toes," Williams says.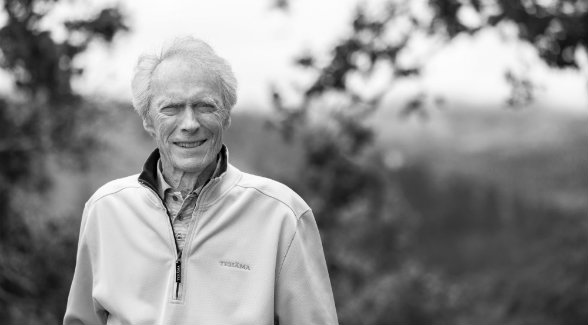 Together, they endeavored to celebrate Tehama by minimizing man's footprint. The property was permitted for full-scale development, including hundreds of homes. Thanks to Eastwood's day job, however, he was able to forsake this more lucrative payday.
Ultimately, more than 85 percent of Tehama's 2,040 acres were set aside as natural open space.
The infrastructure, amenities, and 90 homesites account for roughly 300 acres. Two-thirds of the homesites have sold; some 30 remain. Rick Ojeda, the Estates Director for Compass Real Estate in Los Angeles, has the listing on the estates, which start at $1.5 million and range in size from 5 acres to more than 24 acres.
A final collaborator merits mention: Jay Morrish (1936–2015). Eastwood and Williams tip their hats to Tehama's gifted golf course architect. "Jay got it," Eastwood says. "As soon as he told me,
'The big thing is not to screw this place up,' I knew we had our man."
"Jay loved working with Clint," adds Williams. "And because so much of the course literally followed the terrain, he only charged half his normal fee."
Whether it's the wildlife, the views, or the game of golf itself, the 6,506-yard championship course brings Eastwood endless enjoyment. As he guides the Super Cart through the trees, our conversation shifts to life way back when.
"During the Depression, my parents had to move all the time because the jobs panned out. My dad would get a job, and then two weeks later, the company went belly up. He'd get a new job, and we had to move. We lived in Southern California, in Sacramento twice. I lived in Redding. I lived in the Bay area — in Hayward, in Niles, in Oakland, San Francisco, everywhere," he says.
I get pointers in customer service from the former Tribune paperboy. Eastwood recalls the big bold type that screamed "WAR!" on the front page of all the dailies after the attack on Pearl Harbor. He laments the loss of the wharves and the ports and the industrial heft that gave the Bay Area its global swagger. The cities he knew have long been replaced by high-tech hubs.
Eastwood brings the Super Cart to a full stop and looks out at the hills that ring this sanctuary that he has created.
"This won't change. Ever."