Downward Trend in Corn Belt Land Values Comes to a Halt
Downward Trend in Corn Belt Land Values Comes to a Halt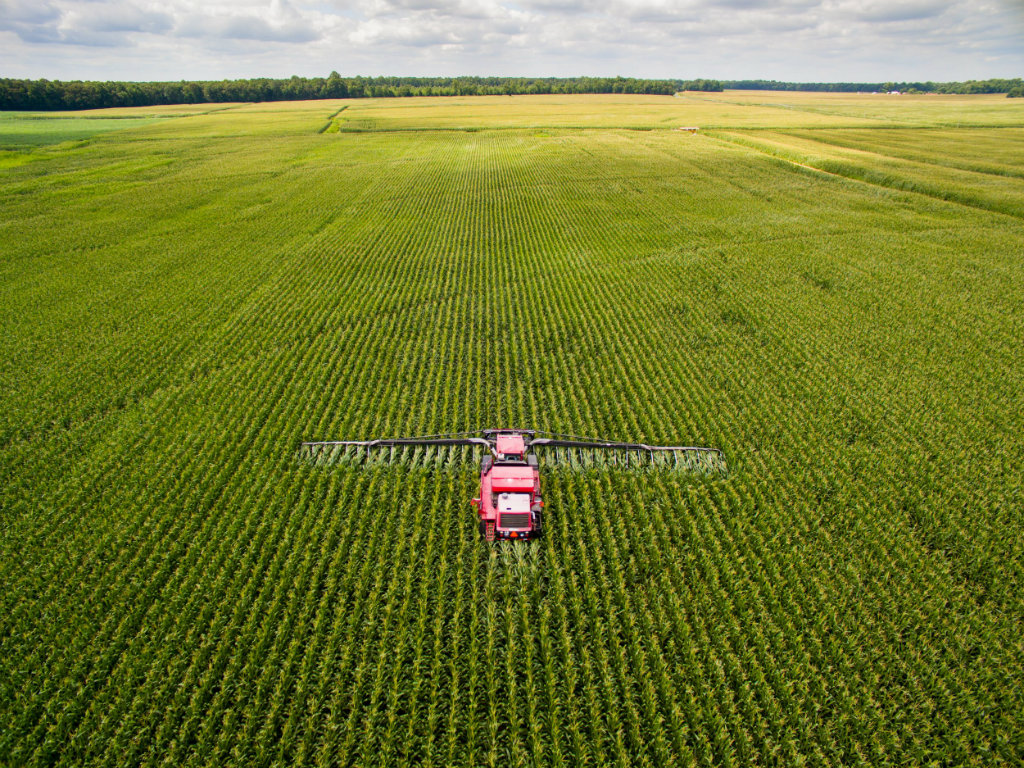 Farmland values in the Seventh Federal Reserve District remained steady in the first quarter of 2017, a welcome development that ended a two-year slide in land values in the Midwest. As the chart below demonstrates, this newfound stability applied to both the previous quarter as well as to the change in dollar value from the same quarter in 2016. – The Editors
NATIONAL — TREND
Nearly 90 percent of agricultural lenders nationwide have seen an overall decline in farm profitability over the last 12 months, according to a survey by the American Bankers Association and the Federal Agricultural Mortgage Corporation.
Lower commodity prices for staples such as corn, soybeans, and beef are part of the problem. So too are brutal farmland conditions, especially in North Dakota, where severe or extreme drought conditions are hammering much of the state.
MIDWEST — FOCUS
Of the 198 bankers in the Seventh District who responded to the Chicago Fed's survey, a majority predicted farmland values would continue to remain stable throughout 2017. According to Senior Business Economist David Oppedahl, this marks "a shift from the sentiment that farmland values would continue to decline held widely a year earlier."
On the downside, repayment rates for non-real-estate farm loans fell compared with 2016.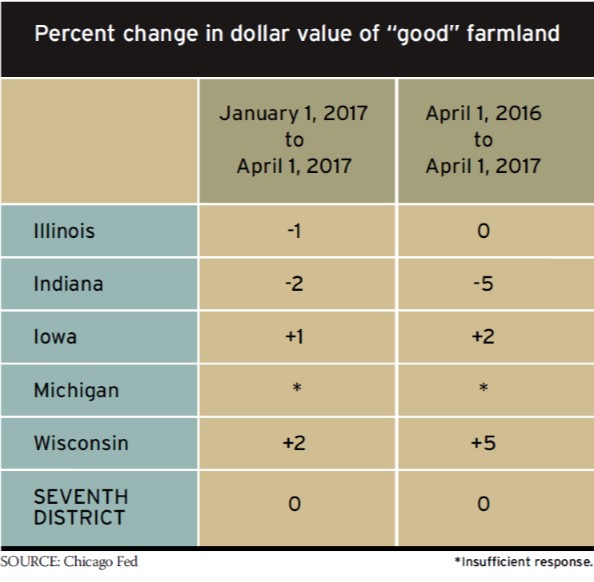 Go to www.ChicagoFed.org to download a complete copy of the Seventh Federal Reserve District's AgLetter.