Duke Energy Makes Major Investment in GreenTrees
Duke Energy Makes Major Investment in GreenTrees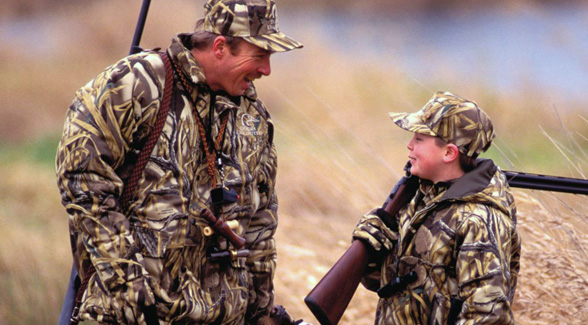 Duke Energy has become the lead investor in GreenTrees, a privately managed forest restoration program created and managed by C2I for landowners in the Lower Mississippi Alluvial Valley: Illinois, Missouri, Kentucky, Tennessee, Arkansas, Mississippi, and Louisiana.
This enormous valley once held 24.7 million acres of forest and emergent wetlands. Today more than 18 million acres — or 80 percent — has been cleared, resulting in the loss of critical natural habitat.
The program is expected to generate high-quality, verifiable carbon offsets that Duke believes will help reduce the overall cost of compliance with federal climate change legislation. Duke's initial investment will result in the planting of more than 1 million trees on approximately 1,700 acres in Arkansas.
GreenTrees is designed to create, enhance, and sustain conservation and wildlife benefits from afforestation. GreenTrees provides landowners the most economic and environmental value for each acre of trees planted. The program utilizes a specific inter-planting of 302 cottonwoods plus 302 mixed hardwoods per acre. The specific design of 302/302 delivers more conservation value, more carbon, and better sustainable hardwood revenues than a previous design of 302 cottonwood and 151 hardwoods.
In exchange for the landowners' long-term lease to prevent reversibility, GreenTrees offers a variety of short and long-term income opportunities. Landowners can simultaneously enroll the same qualified acres into GreenTrees, CRP, and other conservation practices, thus receiving multiple financial incentives and incomes together.
GreenTrees was founded by Izaak Walton League of America board member Carey Crane and Texaco Chevron Conservation Award recipient Chandler Van Voorhis. Both men have received great inspiration from Crane's mother, Maggie Bryant. Bryant is a past-two term Chairperson of the National Fish and Wildlife Foundation and retired from her board position in 2001. She has been awarded the prestigious Chevron Conservation Award as well as the Governor's Award for Conservation in Mississippi, and she continues to be active in conservation measures around the world.
Landowners are enthusiastic about GreenTrees. Arkansas landowner Brandon Stafford is a recent enrollee. Stafford found himself with 210 acres of un-irrigated farmland that he had to do something with. He enrolled it in CRP and GreenTrees. After the initial planting and subsequent sprayings Brandon says, "It's amazing what the trees are doing." The CRP and GreenTrees programs work in concert for him. Currently over 2,500 acres from 20 landowners are enrolled in the program.
To learn more about GreenTrees, visit their website: www.green-trees.com.