Farmland Values Stabilize in the Midwest
Farmland Values Stabilize in the Midwest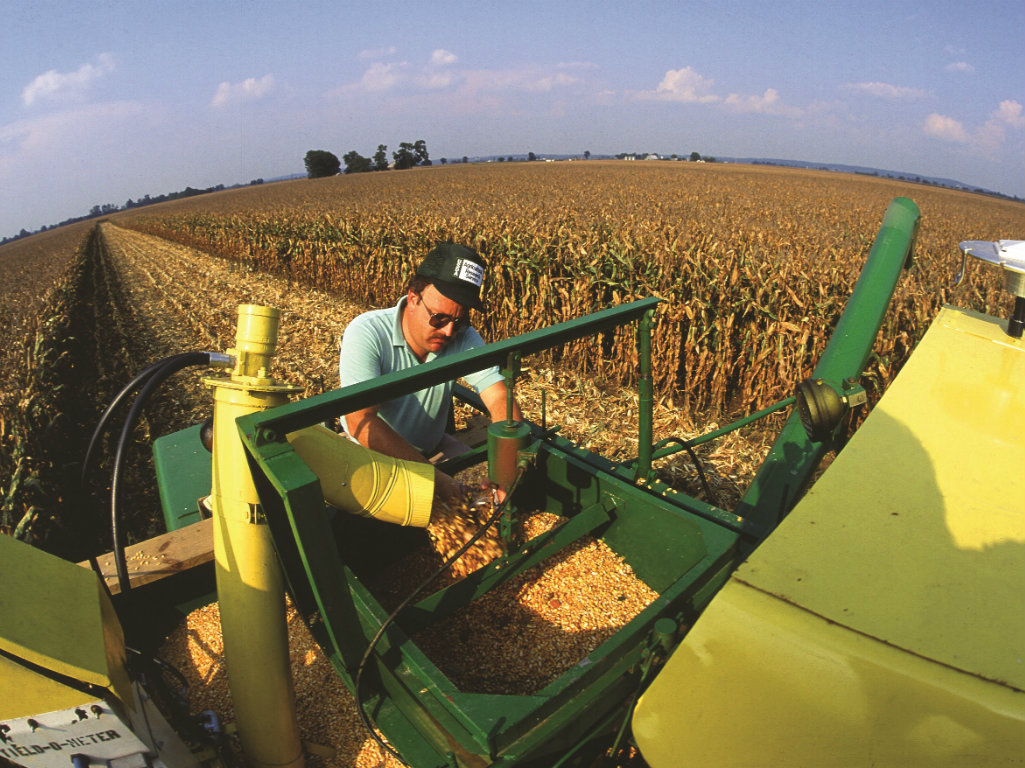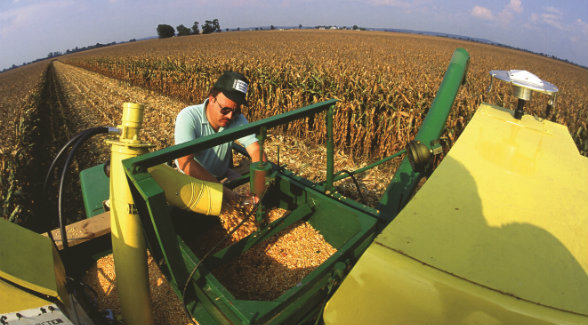 Farmland values in the Seventh Federal Reserve District were unchanged from a year before and actually rose 1 percent in the first quarter of 2015.
MIDWEST — FOCUS
The following conclusions are based on the responses of 234 agricultural bankers in the Seventh District.
According to the economic analysis of the Chicago Fed, "There was no year-over-year change in farmland values for the District as a whole in the first quarter of 2015 – in contrast to the slight decrease at the end of 2014."
Almost half of the survey respondents predicted farmland values to decrease in the second quarter of 2015, while less than 1 percent expected farmland values to increase and 51 percent expected them to be stable.
Only 8 percent of the survey respondents reported higher demand to purchase farmland, while 46 percent reported lower demand. The supply of farmland for sale was also lower.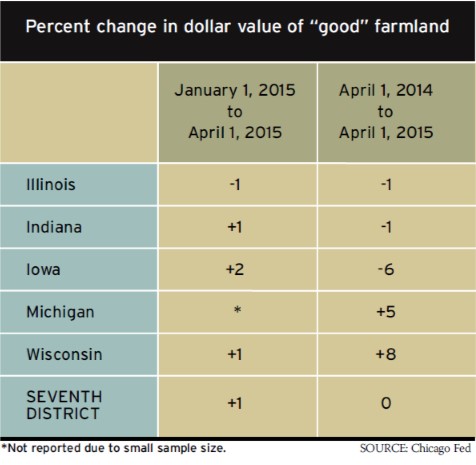 For a complete copy of the Seventh Federal Reserve District's AgLetter, go to www.ChicagoFed.org.