First Annual Loss in Corn Belt Since 1986
First Annual Loss in Corn Belt Since 1986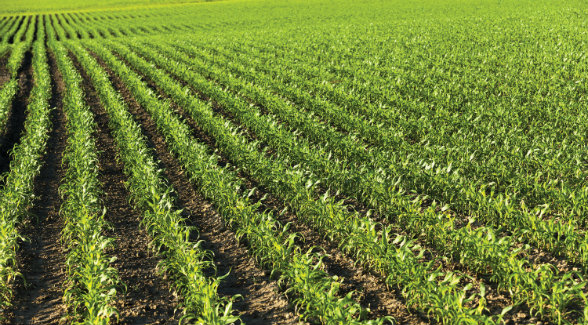 In spite of record production numbers for corn and soybeans, farmland values in the Seventh Federal Reserve District fell for the first time in more than two decades. – The Editors
NATIONAL — TREND
In 2014, American farmers beat their best. U.S. corn production jumped 2.8 percent over 2013 to an all-time record 14.2 billion bushels. Soybean production skyrocketed 18 percent to a record high of 3.97 billion bushels.
Thanks to these bumper crops, downward pressure was placed on crop (and feed) prices. At the end of 2014, corn prices were 14 percent lower than the year before and 45 percent lower than two years before. The same trend applied to soybean prices, which, on average, were 21 percent lower than December 2013 and 28 percent lower than December 2012.
MIDWEST — FOCUS
According to the Chicago Fed, the Seventh District's annual decrease of 3 percent in "good" farmland values for 2014 was the first loss since 1986. When adjusted for inflation, the District's annual decrease was the first since 1992; the streak of increases in real terms reached 21 years before being broken.
For a complete copy of the Seventh Federal Reserve District's AgLetter, go to www.ChicagoFed.org.