2022 Farmland Deal of the Year: Foley Family Wines Acquires Silverado
2022 Farmland Deal of the Year: Foley Family Wines Acquires Silverado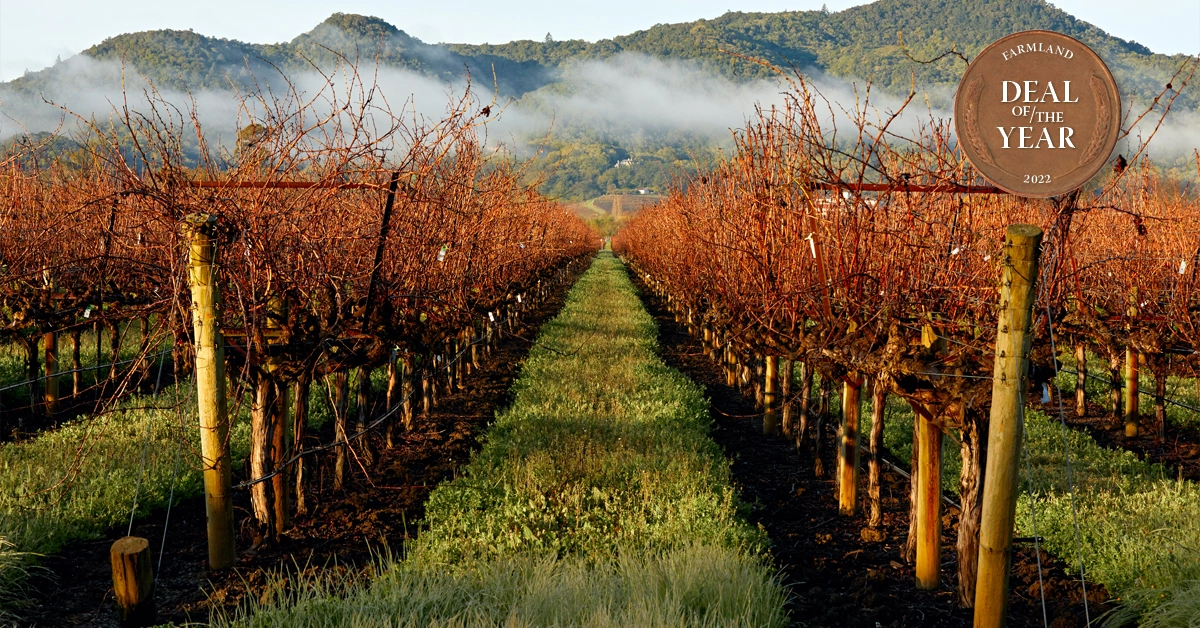 The sale of Silverado Vineyards by the heirs of Walt Disney's oldest daughter to Foley Family Wines included 300 planted acres and a 73,000-square-foot winery that produces 140,000 cases annually. According to Wine Spectator, the transaction was valued in excess of $150 million.
Silverado Vineyards was founded in 1981 by Walt Disney's widow, Lillian, and her daughter and son-in-law, Diane Disney Miller and Ron Miller, the longtime CEO of Walt Disney Productions. Set along the Silverado Trail in the coveted Stags Leap District of Napa Valley, the vineyard is renowned for its stellar vines and spotlight setting.
"It's a gem of a winery," Foley Family Wines CEO Bill Foley said. "Great vineyards, great national and international reputation, and, of course, a spectacular location."
Silverado is Foley Family Wines's third California winery purchase in two years; it acquired Ferrari-Carano in 2020 and Chateau St. Jean in 2021. The family's portfolio includes more than two dozen vineyards in California, the Pacific Northwest, New Zealand, France, and Argentina.
Silverado Vineyards Heritage
Silverado had been owned by Diane and Ron Miller's seven children. The family had been searching for an owner who could best continue the business founded by their parents and their grandmother.
"As a family-owned company focused exclusively on highly acclaimed wines from the world's greatest vineyards, we are confident that Foley Family Wines is the right steward to lead Silverado Vineyards into the future," Chris Miller said in a press release. "We hope that Silverado will continue to craft delicious estate wines and welcome guests to the beautiful property for another 40 years."
The challenge was warmly welcomed by Foley Family Wines CEO Shawn Schiffer. "Silverado Vineyards has enormous potential in channels where luxury wines are sold across the country, as well as consumer-direct," Schiffer said. "We intend to develop additional vineyard-exclusive offerings to leverage the distinctive quality of each estate vineyard."