Food Costs Fall, and Farmland Values Follow
Food Costs Fall, and Farmland Values Follow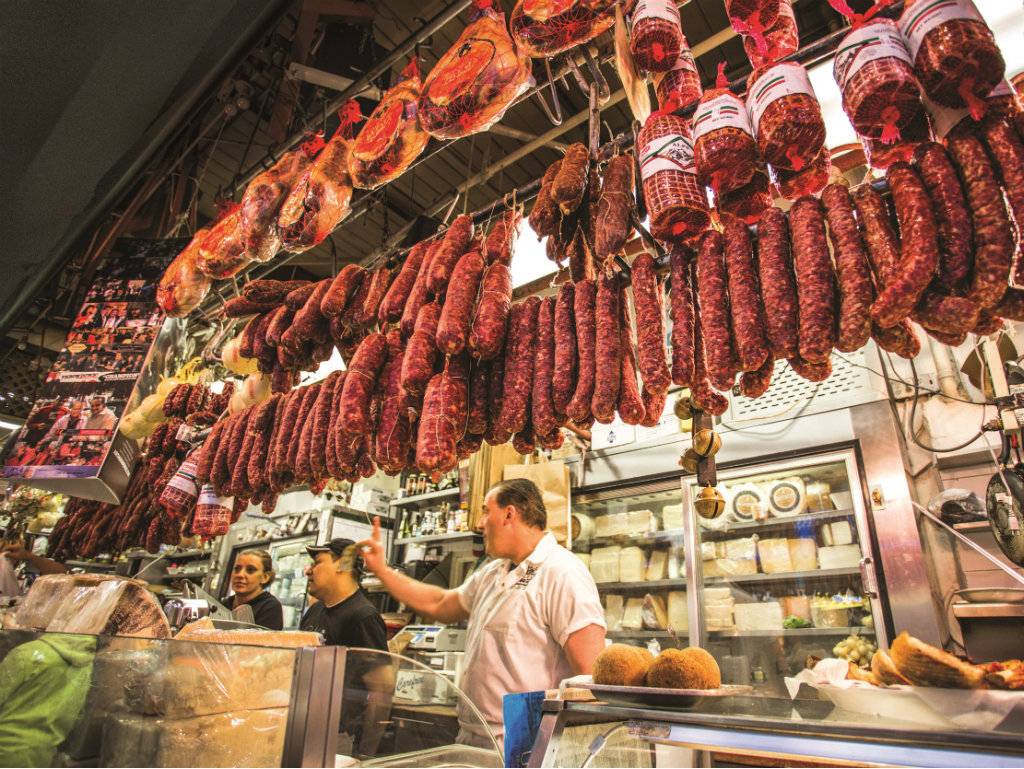 Not even the Cubs' World Series victory could prevent the Corn Belt from enduring a fourth straight quarter of year-over-year declines in farmland values. – The Editors
NATIONAL — TREND
Only a few years have passed since commodity prices reached sky-high levels, stoked by a combination of droughts, deluges, the Renewable Fuel Standard, and epidemics plaguing livestock producers.
Over the last few years, America's beef herd has increased in size, and a record-setting 15-billion-bushel corn crop is forecast for 2016.
The result is a boon for consumers, who have seen prices for foodstuffs such as eggs drop as much as 50 percent. Meanwhile, on the other side of the cash register, ag landowners have seen values trend downward as revenues and rents dropped.
MIDWEST — FOCUS
Of the 208 bankers who responded to the Seventh District's survey, a majority predicted continued downward pressure on agricultural land values. Less than one percent predicted an increase in land values.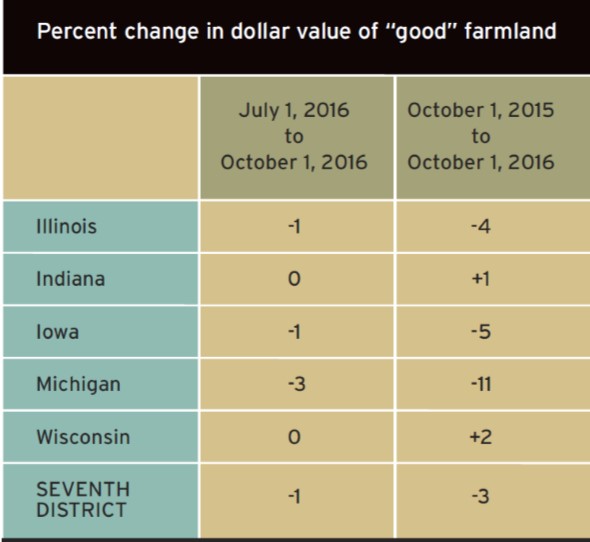 Download a complete copy of the Seventh Federal Reserve District's AgLetter at www.ChicagoFed.org.