For Sale: Kevin Costner's Field of Dreams for $5.4 Million
By The Land Report Editors
For Sale: Kevin Costner's Field of Dreams for $5.4 Million
By: The Land Report Editors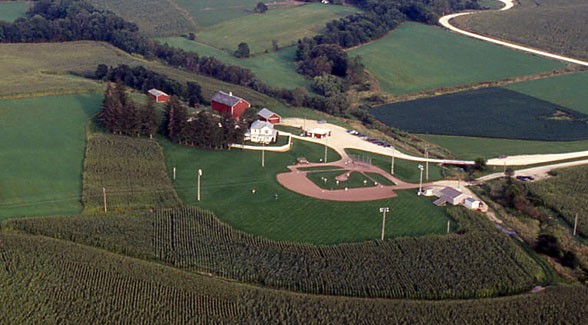 By all accounts, it's the typical piece of property that one sees advertised for sale in the Magazine of the American Landowner:
FOR SALE. 193-acre corn farm in Dubuque County for sale for $5.4 million.

Owned and farmed by same family for more than a century.

Improvements include a two-bedroom a farm house, barn that was built in the mid-1800s, and baseball diamond that was built in the 1980s by Universal Studios.
OK, maybe that last detail tells you that Lansing Farm is not your everyday ordinary row crop ground.
Twenty years ago it got a serious upgrade courtesy of Kevin Costner, Ray Liotta, James Earl Jones, and a memorable movie called Field of Dreams.
"If you build it, they will come." — The Voice, Field of Dreams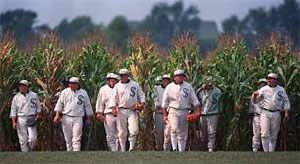 Located outside Dyersville, much of the land in the listing has been in the Lansing family for over a century, but for Don and Becky Lansing it's time to retire. As Becky Lansing told the Associated Press, "We really would just love to become spectators. We want to sit in the bleachers. We want to look forward to all that the Field of Dreams will become in the future."
Asking price on the 193 acres is $5.4 million, including a total of seven structures and two websites. Additional acreage is available. Ken Sanders is representing the Lansings.