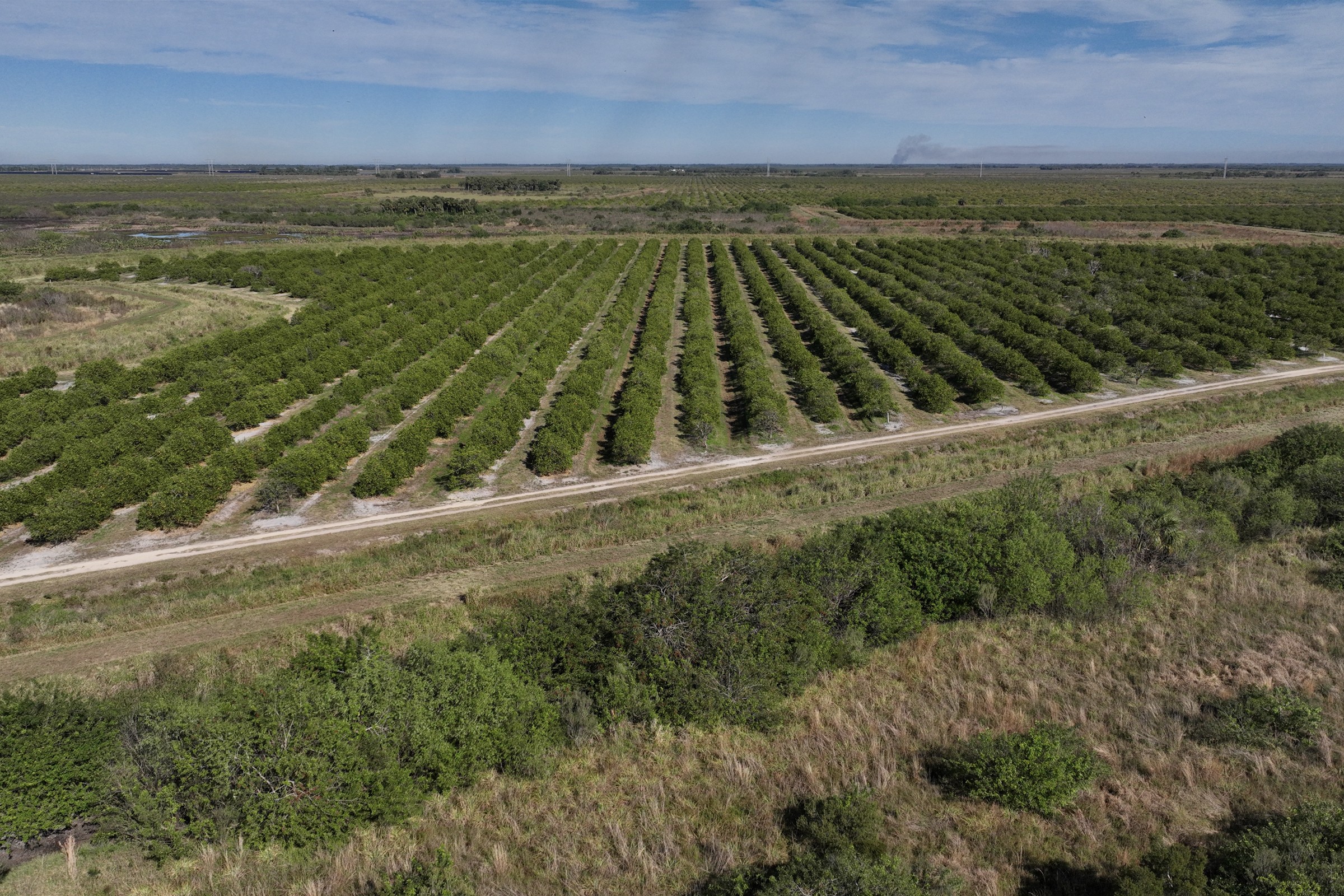 Located immediately north of Immokalee, Gopher Ridge is in the middle of Florida's fruit and vegetable basket. Known for its warm winters and fertile soil, Collier County is home to some of the most successful agribusinesses in the world. Historically, this parcel has produced high-yielding round oranges for juice production.
In addition to its agricultural roots, this parcel is located immediately northwest of Immokalee Airport, a community centerpiece. Constructed for bomber training in World War II, the airfield has hosted commercial and private jets, including an emergency landing of a Southwest Airlines passenger jet. Surrounding the airport is a business incubator with plans for additional commercial development. The Naples airport during the winter months is over capacity, and the Immokalee Airport often receives its overflow.
With development all around Southwest Florida, much of the very best farmland is being converted to residential and commercial developments leaving farm operators with little land. Not all land is farmland. Though the citrus industry now has many therapies to stabilize production losses seen over the last decade, this parcel could be in part or whole transitioned to row crop farmland.
A main power line that links many of the power plants in the Southeast runs through Gopher Ridge. West of this parcel is one of the largest solar power farms in the region, which links Gopher Ridge directly to significant power infrastructure. Solar power is another possible transitional use for this property. Furthermore, a planned Immokalee bypass will be soonconstructed with many of the proposed pathways going through this parcel.
Collier County created the Rural Lands Stewardship Area to manage growth and protect sensitive land species. Though complex, this plan offers many opportunities for this parcel to transfer, buy, and/or sell its development rights. Endangered species credits can also be explored.
Not often does a tract of land this size or quality become available in Collier County. While agriculture is thought to be its current highest and best use, many other opportunities are available on this property. Such as mining, residential development, commercial/industrial development, and solar.