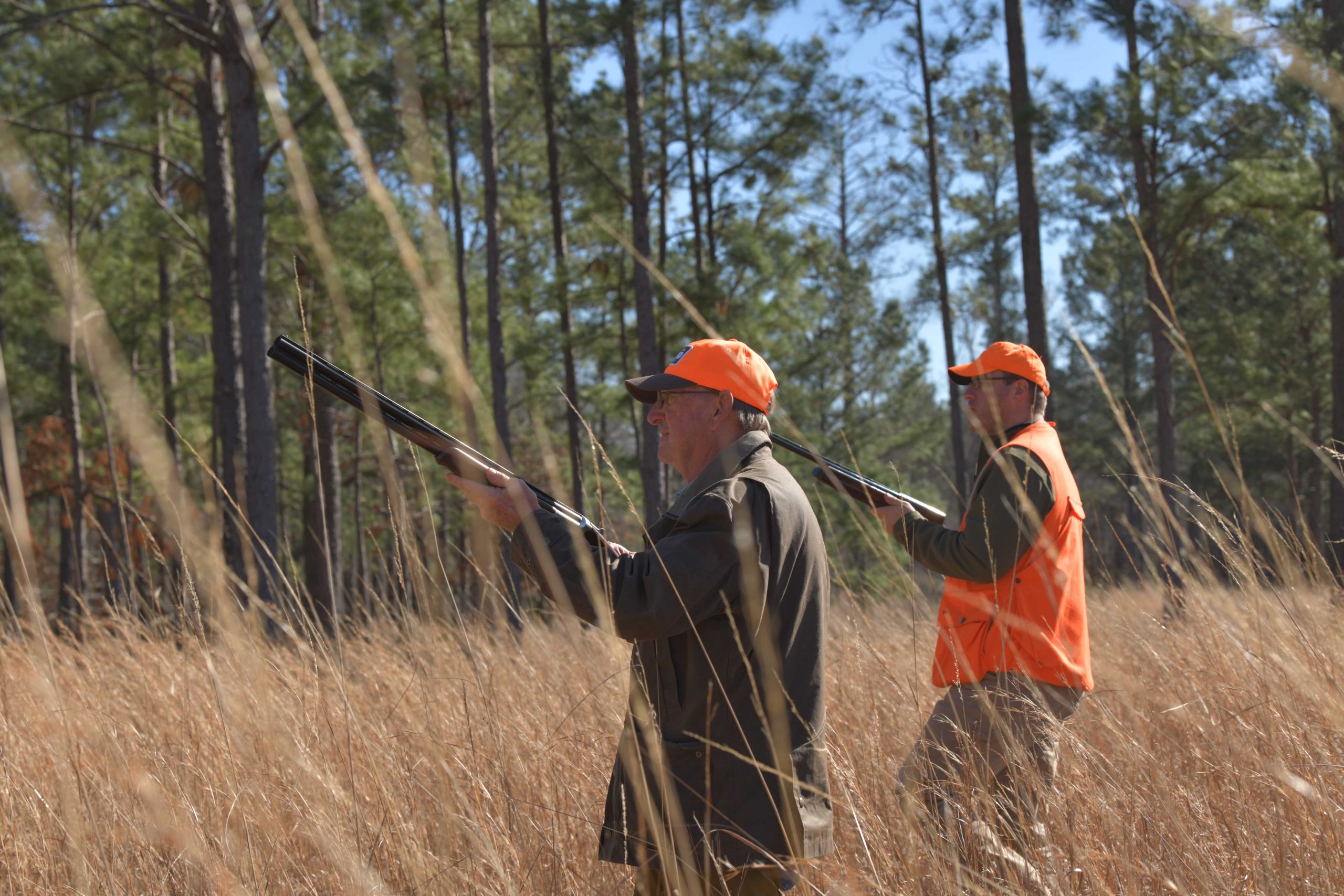 We are trailing Bear through a thick hardwood forest in Central Alabama. No, not Ursus americanus, the four-legged beast. Instead, we are following the same wooded trails once traveled by Paul "Bear" Bryant, the legendary University of Alabama head football coach.
Following Bear tracks is a big deal in these parts, even 40 years after his death. Identifying places where Bear Bryant once walked is the Alabama equivalent of a "George Washington Slept Here" historical marker on the East Coast. Winning six national championships in a college football-crazed state has that effect.
In this case, the "here" is Sedgefield Plantation, an historic Alabama hunting property located approximately 75 miles west of the state capital of Montgomery. Bryant made numerous trips to Sedgefield in the 1970s at the invitation of his good friend Jimmy Hinton, Sedgefield's owner during that period. He even filmed an episode of The American Sportsman with his good friend Curt Gowdy at Sedgefield. The two spent several days hunting quail.
This spring, 5,960 acres of the historic holding was listed by Whitetail Properties and National Land Realty for the first time in a half-century. Offers for the $20-plus million plantation started coming in within weeks. By summer it was under contract. It closed in early September.
"I have never stepped on a better recreational hunting tract in the state of Alabama. It's a hunter's dream," says Whitetail Properties broker Chris McCune during our tour of the property. "When it comes to deer, turkey, and quail, Sedgefield is the mecca. It's an honor to be able to list a place like this."
After making the pilgrimage to Sedgefield myself, it was easy to see why McCune felt that way. Fueled by the rich soil of Alabama's Black Belt, the landscape is as diverse as it is beautiful.
The southern and western reaches of the plantation are filled with hardwoods, including an 800-acre swath that has never been harvested. In some spots, the forest is so thick that the heat of an Alabama summer barely seeps beneath the canopy of shade. The northern reaches of Sedgefield feature towering pines and thin tufts of sage grass, ideal quail habitat.
There also are several small lakes scattered throughout the property. Chilatchee Creek cuts across the tract on its way to the Alabama River off property. This terrain has remained virtually untouched over the decades. The owners prefer to keep the property as natural as possible in order to enhance the various hunting options.
"The diversity of soils, timber, and managed openings along with the consistent management of quail, deer, and turkey combine to make Sedgefield one of the finest premier hunting properties in the South," says National Land Realty's Bob Jamison.
Hunting has long been an integral aspect of Sedgefield. In 1926, A.G. Sage constructed a six-bedroom house, along with an eight-stall dog kennel. Both structures are still in use today. Sage then set about transforming Sedgefield into one of the premier bird-dog properties in the South. Not only did he raise and train dogs himself, but the National Field Trials and other competitions were regularly held at Sedgefield.
In the 1950s and 1960s, Jimmy Hinton Sr. often trialed his dogs there. Walking behind his hounds among the pines, Hinton fell in love with Sedgefield. Sage arranged for his longtime dog trainer, Clyde Morton, to acquire the plantation, but when Morton passed, Sedgefield went to auction in 1971. Hinton Sr. was determined to secure the winning bid. "At that time, people thought Dad was crazy for how much he paid for Sedgefield," says Jimmy Hinton Jr. "It turned out to be a pretty good deal."
By then, Sedgefield was already nationally known, thanks to hosting the Field Trials. Its renown further escalated when Coach Bryant became a regular guest in the 1970s. Bryant and Gowdy were the best of friends. When the veteran sportscaster discovered that Bryant enjoyed quail hunting with Hinton at Sedgefield, he knew it would be perfect for his show.
"Back then the cameras weighed 100 pounds. They could only film during the brightest times of the day. So it took the crew several days to do all the filming," Jimmy Jr. says, recalling the taping. "A lot of people saw that show, and things just kind of grew from there."
Indeed, the walls on the main house are filled with photographs of famous faces at Sedgefield: entertainers such as Jeff Foxworthy and Mark Chestnutt, and athletes including Dale Earnhardt and Chipper Jones. Super Bowl III MVP Joe Namath came out to Sedgefield — but not to bird hunt. Broadway Joe is a bass fisherman.
But fame didn't change Sedgefield. In fact, not much has. The property has remained remarkably consistent for decades. Hinton Jr. points out an aerial photo that was taken of Sedgefield in 1952 and says, "Most of it looks the same way now as it did then. It's amazing."
Initially, the focus was on birds: quail, turkey, and duck. "On a good morning, it's nothing out of the ordinary to hear 10 or 12 turkeys," Hinton says.
Then the deer arrived. In the late 1970s, herds of whitetailed deer became increasingly common. Today, dozens congregate and feed together. "Behind the main house, there is a field that will sometimes be full of deer. You walk outside and see 30 of them," Jimmy Jr. says.
Recently, the Hintons made the decision to sell nearly 6,000 acres of the plantation. Jimmy Jr. is keeping 2,500 acres both for personal use and to continue several of Sedgefield's hunting traditions, including the Buckmasters Life Hunts for children with critical illnesses and for disabled veterans.
"This place is such a big part of my life," Jimmy Jr. tells me. "The first time I came here I was 7 years old. I kind of grew up here. I probably spend more than 200 days a year out here. So I want to be able to keep the heritage going and continue what we've been doing, just not on as big of a scale. This place is too special not to."
I most definitely know what he means. During my visit to Sedgefield, I caught an occasional glimpse of a distant deer bounding through the dense woods.
As I was driving out, however, I glanced to my right and spotted eight deer feeding calmly in an open field just off the road. I pulled over and watched for several minutes until one of them apparently decided I was a suspicious character. It sprinted toward the woods, and the rest quickly followed. All that remained was the peace and quiet of Sedgefield Plantation.