Land Report January 2019 Newsletter
Land Report January 2019 Newsletter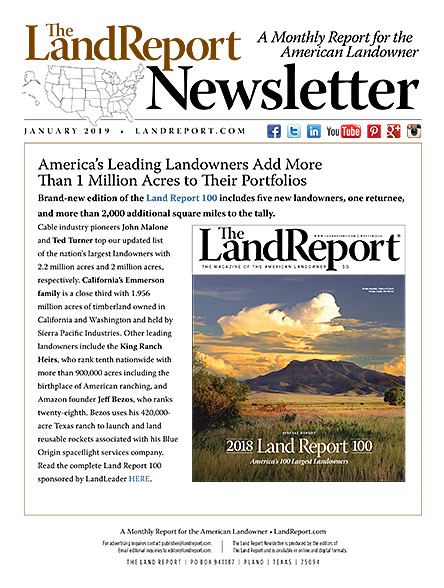 America's leading landowners added more than 1 million acres to their portfolios in 2018. That's one of the many takeaways from the 2018 Land Report 100 sponsored by LandLeader. Five new landowners and one returnee were added to the list. The minimum acreage required to join America's most exclusive club? 150,000 acres. That's well over 200 square miles. Here are the country's top three landowners:
Liberty Media chairman John Malone at 2.2 million acres.
Media pioneer Ted Turner at 2 million acres.
California's Emmerson family at 1.956 million acres.
The complete Land Report 100 sponsored by LandLeader is available HERE.