Land Report January 2020 Newsletter
Land Report January 2020 Newsletter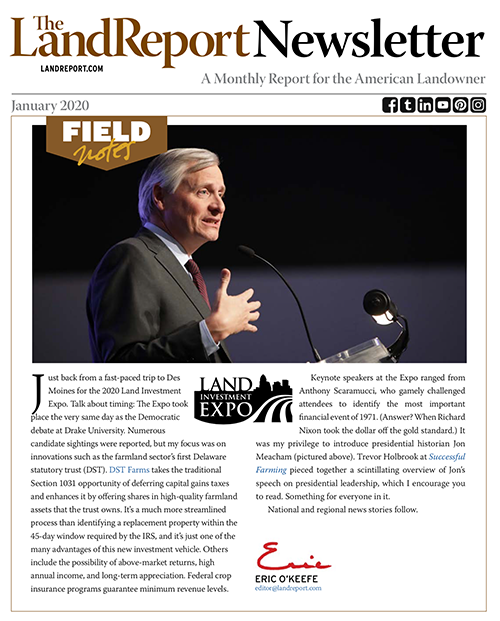 Our January newsletter features a few of the major changes in this year's Land Report 100 sponsored by Hayden Outdoors. Some of the key movers and shakers include:
The Emmersons acquire 126,000 acres in California and move up from No. 3 to No. 2.
Peter Buck acquires 311,000 acres in Maine and vaults from No. 9 to No. 7 overall.
No. 8 Brad Kelley brings more than 500,000 acres to market, including Brewster Ranches.
For up-to-the-minute reports, follow us on Facebook, Twitter, Pinterest, and Instagram.