Land Report June 2019 Newsletter
Land Report June 2019 Newsletter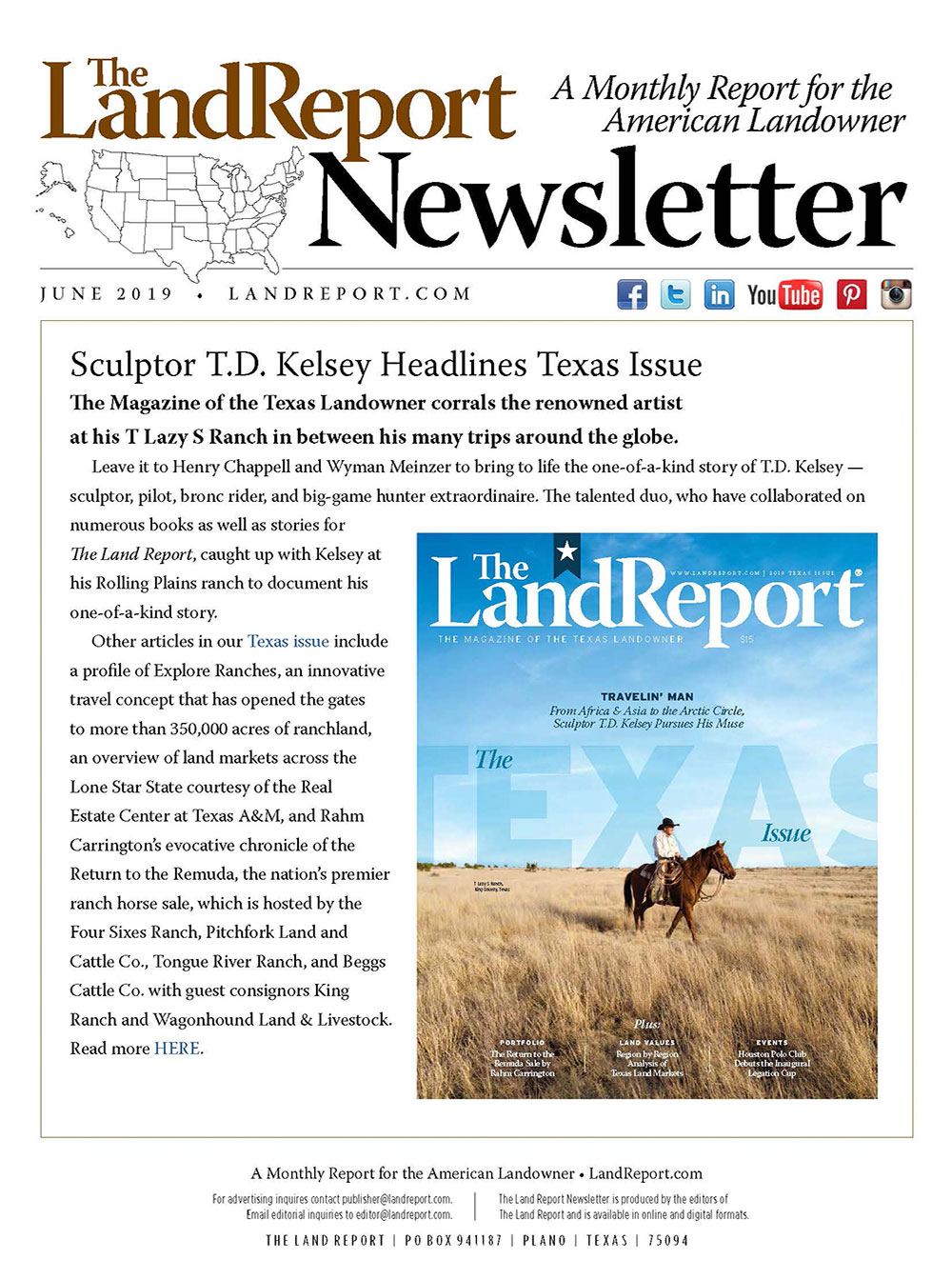 Our 2019 Texas issue takes center stage in the June newsletter. Feature stories include a photo essay by Rahm Carrington featuring the Return to the Remuda sale, an overview of Texas land markets, and a cover story by Henry Chappell and Wyman Meinzer featuring renowned sculptor T.D. Kelsey on his Rolling Plains ranch. Other items in the newsletter include:
IBM expands its agribusiness footprint with a digital farming platform.
Colorado's 69,126-acre Red Top Ranch comes to market for $16.5 million.
A superior court fines landowners $586,000 for violating a conservation easement.
For up-to-the-minute reports, follow us on Facebook, Twitter, Pinterest, and Instagram.