Land Report October 2019 Newsletter
Land Report October 2019 Newsletter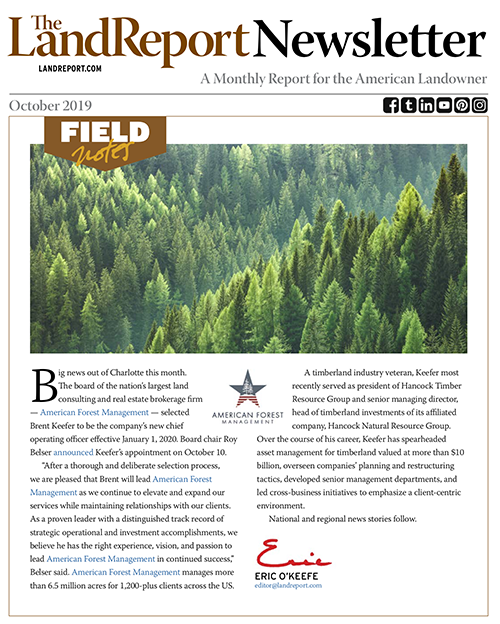 The nation's largest land consulting and real estate brokerage firm — American Forest Management — has selected Brent Keefer to be the company's new chief operating officer. American Forest Management currently manages more than 6.5 million acres for 1,200-plus clients across the US, and this is the lead story in our October newsletter. Other great reads include:
Northwest Iowa farmland sells for $18,300 per acre.
Goldcrest Farm Trust closes on a $300 million investment vehicle.
Texans head to the polls to decide whether or not to support the great outdoors.
For up-to-the-minute reports on breaking news, be sure to follow us on Facebook, Twitter, Pinterest, and Instagram.