Land Report September 2019 Newsletter
Land Report September 2019 Newsletter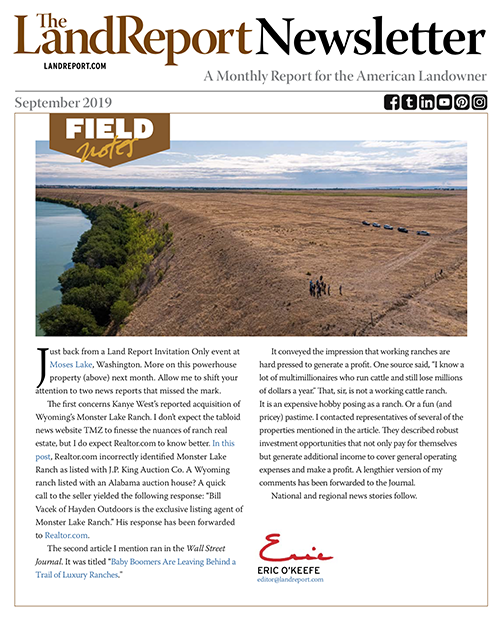 On September 12, the administrator of the Environmental Protection Agency announced that the expanded definition of the waters of the United States (WOTUS) under the Clean Water Act was being repealed. Other articles in our September newsletter include:
Nevada's 25 Ranch comes to market for $36 million.
Listed for $54 million, Texas's La Bandera Ranch sells.
Colorado water rights sell for $13 million.
For up-to-the-minute reports on breaking news, be sure to follow us on Facebook, Twitter, Pinterest, and Instagram.