Rancho Sisquoc Winery
By: Judith Flood Wilbur & Chase Reynolds Ewald
Photography By: Steve McCrank
Rancho Sisquoc Winery
By: Judith Flood Wilbur & Chase Reynolds Ewald
Photography By: Steve McCrank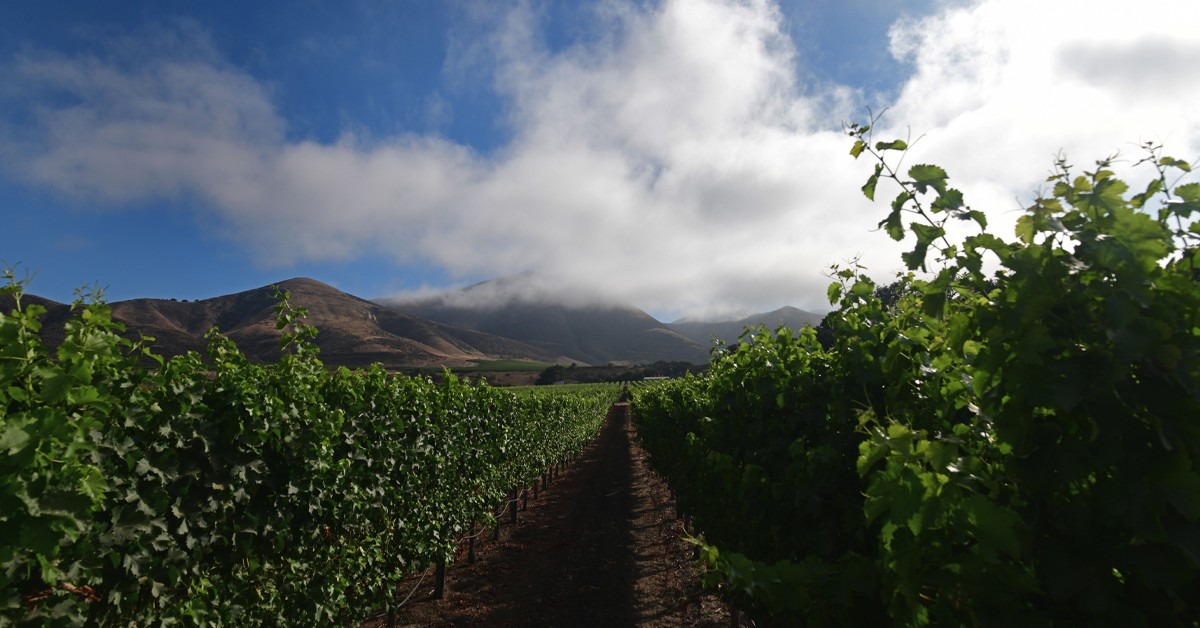 Fifty years ago, Rancho Sisquoc owner James Flood and his ranch manager Harold Pfeiffer made the decision to plant grapevines on the ranch. It was a bold move. They were among the very first to plant grapes in the Santa Barbara area. But Flood had noticed that the area's climate and soil compared favorably with the renowned growing regions of Napa and Sonoma.
"My understanding in reading Harold Pfeiffer's report and hearing the stories growing up," says James's eldest daughter, Judy Flood Wilbur, "was that Harold was told to always feel free to try different crops to see what might work. When the orange grove failed because of frost and the rising costs of labor, Harold suggested that Daddy plant grapes. As a result, we were the first, or one of the first, in the valley to plant grapes.
"Daddy [later] helped Steve Miller, the owner of Bien Nacido Vineyards in the Santa Maria Valley, with his first vineyard." The move proved fortuitous, explains Matthew Dennis Kettman in Vines & Vision: The Winemakers of Santa Barbara County. "The glories of growing wine grapes in the Santa Maria Valley are well documented: With a wide mouth opening onto the cool Pacific, it stays quite cool in all seasons with huge diurnal shifts in temperature, allowing grapes to ripen over a long season while retaining acidity. Rancho Sisquoc enjoys similar qualities, but because it is so far up the valley, it also gets more warm sunshine."
In 1968, Harold Pfeiffer and James Flood decided to plant test plots of Reisling, Chardonnay, and Cabernet Sauvignon vines, the success of which led them to plant 100 acres of vines. They started a nursery in 1969, then planted 29 acres in 1970, 48 acres in 1971, and 28 acres in 1972. In 1974, 87 acres were planted, followed by 18 more in 1981.
The first Rancho Sisquoc wines were bottled in 1972 under the private reserve label of James Flood with the "F" brand on the label. Five years later, the winery was bonded, and the first commercial wines were released under the Rancho Sisquoc label. Harold Pfeiffer crushed the first Cabernet Sauvignon, using only estate-grown grapes, with a baseball bat and a trash can.
In 1977, he recalled in his notes, "We had three dairy tanks and a wooden tank for fermenting. We also had one small press and a hand corker." In the early years, wines produced were Cabernet, Riesling, and Rosé of Cabernet. Pfeiffer had a funny story about the Rosé.
"In 1980, David Champion was winemaker. He let the Rosé of Cabernet go completely dry. In desperation, we blended some Johannesburg Riesling into it to add a little sweetness. We won our first gold medal with this wine." Other winemakers included Stephan Bedford, who for more than a decade was instrumental in raising the profile of Sisquoc wines in the early years; Stephan is now proprietor of Bedford Winery.
By the 1990s, approximately 10,000 acres throughout Santa Barbara County had been planted with grapes. The vintners were just starting to understand the unique characteristics of the region, shaped largely by the fact that the valleys run east to west rather than north to south, in contrast to the rest of the West Coast. Since the initial planting in the late 1960s of nine acres of Johannesburg Reisling and 40 acres of Cabernet Sauvignon, Rancho Sisquoc Winery now has more than 300 acres under cultivation in two vineyards: the 200-acre Flood Vineyard, planted in 1999, and the 100-acre McMurray Vineyard, planted in 2000. A new production facility was built in 1994, while several buildings have since been added for wine production and sales. These support the production of anywhere from 10,000 to 20,000 cases per year. While the Santa Maria Valley is known for Pinot Noir and Chardonnay, the Sisquoc vineyards bottle varieties like Sylvaner (produced in only one other California vineyard) and all five varieties of Bordeaux. Sarah Holt Mullins was raised on Rancho Sisquoc. Her father, Ed Holt, worked at the ranch for 41 years. He was made vineyard manager in 1987, then served as overall manager of the ranch until 2018.
In 2014, Sarah became Rancho Sisquoc's winemaker. When interviewed for Kettmann's book Vines & Vision: The Winemakers of Santa Barbara County, she said, "I'm trying to make wine that showcases this ranch. We're tucked way back out there, and I just want to bring our wines to the forefront."
In 2019, Sarah Holt moved to Ohio, at which time the assistant winemaker, Steve ("Smitty") Smith — who grew up nearby and had been at the ranch since 2008 — became head winemaker.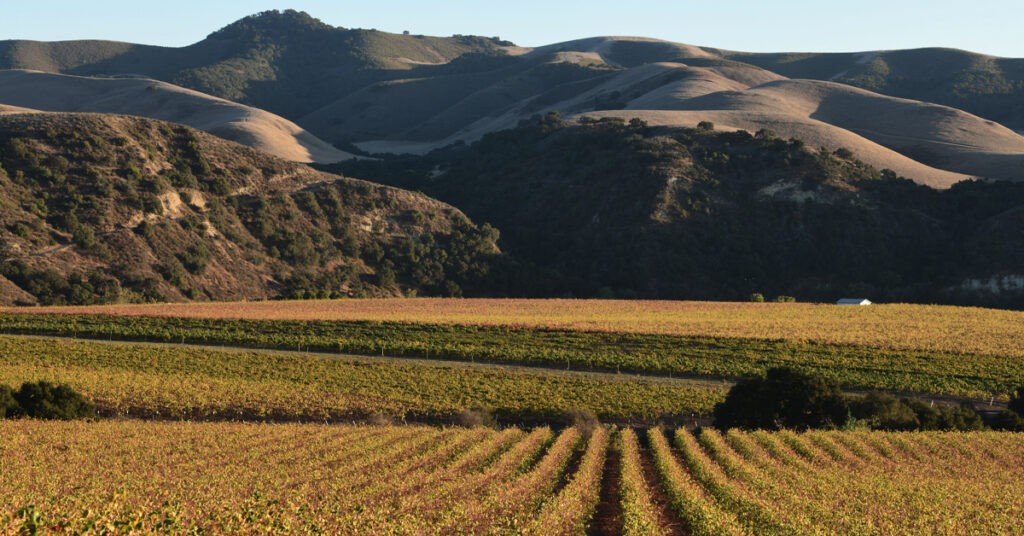 Other longtime winery staff included Francisco (Juan) Gutierrez, who was hired on to Rancho Sisquoc as an irrigator in 1976. He originally came to California from Mexico and taught himself English by watching television. By 1978 Juan was working in the vineyard, and in 1986, he was named vineyard foreman, a position he held until his retirement in 2017.
Rancho Sisquoc sells most of its grapes to other producers but saves 40 acres' worth of the most special fruit for its 16 varieties of wines, many of which regularly receive scores of 88 to 91 points by Wine Enthusiast and Wine Spectator. Sisquoc's estate wines have won multiple awards at various events, including the 2016 California State Fair, where they took home a gold and four silvers. More recently, the 2016 Pinot Noir and Syrah both received gold medals and scored 92 points in the 2019 Sunset International Wine Competition. In the 2020 San Francisco Chronicle Wine Competition, Sisquoc wines were awarded Best of Class for the 2017 Cabernet Franc, Double Gold for 2017 Cabernet Sauvignon, plus an additional three golds, four silvers, and two bronze medals.