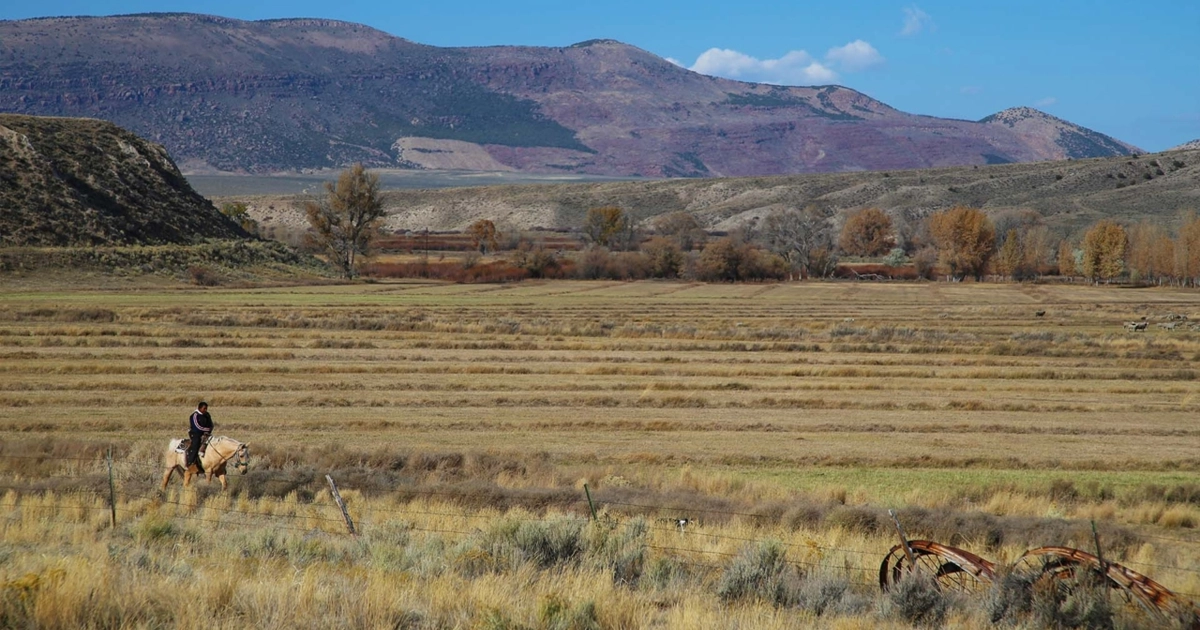 Property Type: Ranchland        Location: Craig, Colorado (Moffat County)
Price: $14.4 Million                     Acreage: 18,205 Acres
---
The Sevens Ranch is a working ranch with incredible senior water rights and substantial Bureau of Land Management (BLM) and State grazing permits spanning over 77,0000 acres that connect the 18,205 deeded acres. The connection of the leased and deeded ground makes the ranch a contiguous piece that supports the overall operation of the ranch. The property is a well-balanced operation with existing handling and operational facilities and housing. In addition to the agricultural components, the ranch sits in GMU 10 and 11, prime habitat for big game including elk, mule deer, and antelope, and is home to one of the largest migratory elk herds in North America.

Featuring:
Well-balanced sheep and cattle operation with livestock handling facilities, water resources, and grazing of over 6,000 AUMs on adjacent public land leases (cattle and sheep)
The property has 3.3 miles of river frontage along the Yampa River
Significant water resources with 17.78 cfs of senior water rights out of the Yampa River irrigating over 751 acres with approximately 300 acres under pivot
18,205 deeded acres intermixed with over 77,000 acres of BLM and State lands* for a total of 95,205 acres
Located within GMU 10 one of Colorado's top trophy hunting units, and also GMU 11
Prime habitat for Elk, Mule Deer, Pronghorn, and Greater Sage Grouse and home to one of the largest migratory elk herds in North America
Incomparable conservation values with important wildlife habitat, water resources, riparian areas, native species, and dramatic scenery
Conservation easement on 16,069 acres can be subdivided into 2 parcels with building envelopes attached to each subdivision.
Historic 2-story employee housing with 5 bedrooms. 2 baths; another 1,663 sq.t. Employee housing with 3 bedrooms, and 1 ¾ baths; 7,500 Mortenson shop with 3,000 feet enclosed; calving barn and corrals.