The Land Report Fall 2020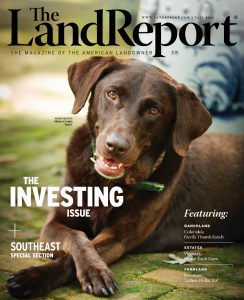 Who wouldn't want to check our annual Investing Issue with Stella on the cover? Go behind the scenes on some of the most successful landowners nationwide. What's in it for you? A trove of cutting-edge insights as well as personal anecdotes on investing and improving these vastly different holdings:
Ranchland: Colorado's Devil's Thumb
Estates: Virginia's Home Track Farm
Farmland: Investors' Trillion-Dollar Bet
Also in our Investing Issue: a deep dive into the robust Southeast market, which has been swarming with activity in 2020.
Subscribe to our
monthly newsletter