The Land Report Summer 2020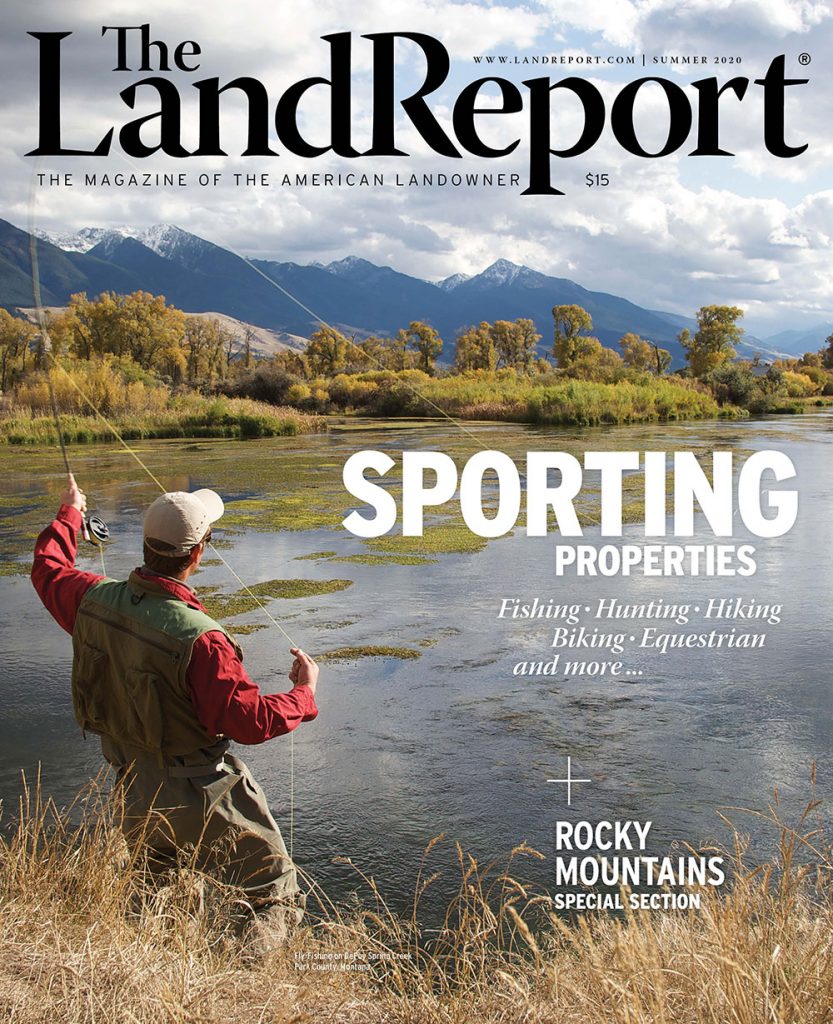 A trio of sensational Sporting Properties headlines our Summer 2020 Issue, and the Rocky Mountains are our focus. Great reads include:
Sporting Properties: Tour Florida's Bienville Plantation, Texas's T Lazy S Ranch, and Virginia's Nydrie Stud.
Sheltering in Place: More than ever, the American West proves irresistible to those living near and far.
Yellowstone's Grizzlies: Todd Wilkinson reports on the key role landowners are playing in stewarding this North American icon.
Land's Best Friend: A fly-fishing lesson from Land Report 100er Russell Gordy and his fishing buddy, an Italian Spinone named Pony.
For up-to-the-minute reports on breaking news, be sure to follow us on Facebook, Twitter, Pinterest, and Instagram.
Subscribe to our
monthly newsletter