The Land Report Winter 2022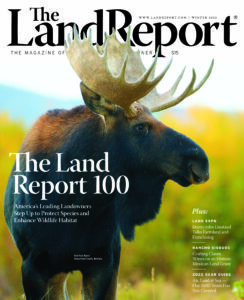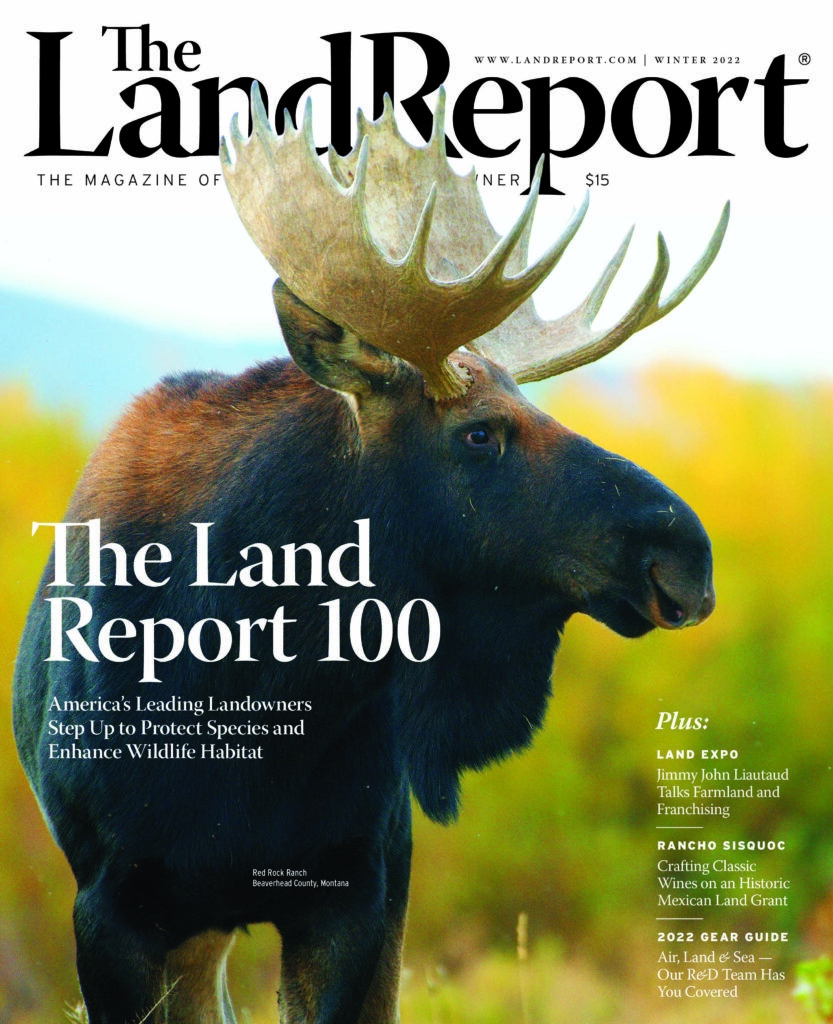 Our Winter 2022 Issue features the Land Report 100 sponsored by Hayden Outdoors. The top three landowners are outstanding examples of stewardship, the focus of this year's roundup:
No. 1 Emmerson Family. In addition to acquiring more than 81,000 acres and increasing their holdings to more than 2.411 million acres, California's Emmersons are building a state-of-the-art conifer seedling nursery that will produce 25 million seedlings annually.
No. 2 John Malone. The Malone Family Land Preservation Foundation has partnered with The Nature Conservancy and Colorado State University to study the impact of virtual fencing on California's Red Top Ranch.
No. 3 Ted Turner. Rhett Turner's phenomenal photography of Turner Ranches from Conserving America's Wildlands: The Vision of Ted Turner (Rizzoli) highlights the decades-long efforts by the Turners on their lands. In addition to the image of the Shiras moose on the cover, additional images are featured throughout our Land Report 100 issue courtesy of Rizzoli International.
For up-to-the-minute reports on breaking news, follow us on Facebook, Twitter, and Instagram.
Subscribe to our
monthly newsletter